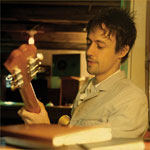 WEBSITE : www.petedonnellymusic.com/
December 2011 saw the release of When You Come Home, the debut solo CD from Philadelphia/Southern New Jersey based musician, producer and songwriter Pete Donnelly.
The critics have already regarded When You Come Home as a killer album, with famed WFMU DJ Bob Brainen including it (along with the latest NRBQ record) among his album picks for 2011 and Premier Radio's Steve Reynolds including it in his Top 20 albums for 2011. Meanwhile the Internet "radio show" Bubbles in the Think Tank also included When You Come Home in its list of favorite albums of the 2011, stating: "….dig the vibe that Pete puts down throughout this disc. It's got the Philly sound on top of the one that is Pete's very own."
When You Come Home is a watershed record in Pete Donnelly's prolific music career. The 14 tracks were recorded over a period of two years in a different cities and studios, and with an assortment of top-notch players — including Dave Pirner (Soul Asylum), Britta Phillips (Luna, Dean and Britta), Fred Berman (Amos Lee), Jonn Savannah (Van Morrison, Squeeze) and Mike Gent (the Figgs, The Gentlemen) .
Built upon catchy and sturdy melodies, and played with a genuine sense of care, Donnelly's new songs are testaments to his artistry, each inspired in part by all of the musicians he's had an opportunity to work with.