3/10/22- Hughes Family Band – 'One Last Night With Nathan Hughes' LP & LP/Bundle Available for Pre-Order
Milwaukee's own – Hughes Family Band are finally ready to share their swan song 'One Last Night With Nathan Hughes' since Nathan tragically passed away in August 2021. You can now pre-order the LP or LP/T-shirt bundle in our store. Since vinyl pressing plants are so backed up, we're not sure exactly when these records will ship. Come back to this news section for shipping updates. We're honored to put this wonderful record out and can't wait for y'all to hear it. RIP Nathan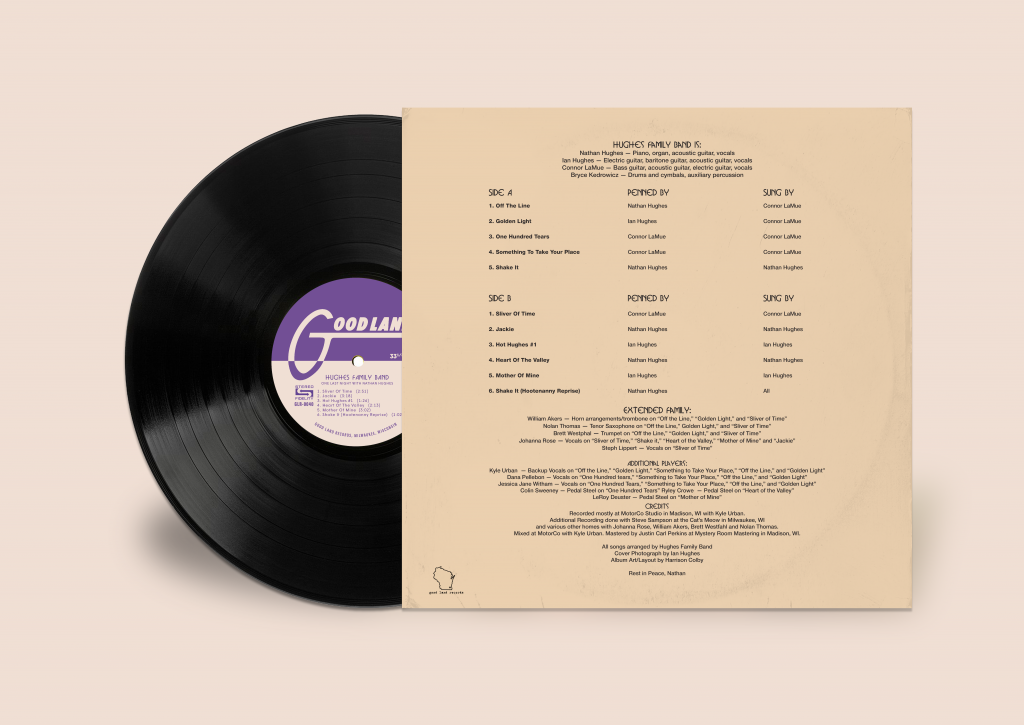 3/7/22- Good Land Records 11 Year Anniversary Party Weekend in Wisconsin (April 29 & 30)
Because Covid cancelled Good Land Records 10 Year Anniversary party in November of 2020, we've been working on this for almost 2 years. Two WI shows at the end of April, featuring Limbeck, The Figgs, DIRECT HIT!, Joseph Huber, and Rx Drugs. Thank you for hosting, The Cooperage and Majestic Madison. And thank you for sponsoring, Milwaukee Record and WMSE 91.7FM! Ticket links for both shows in the Milwaukee Record article below 👇👇👇👇👇
https://milwaukeerecord.com/music/milwaukee-and-madison-good-land-records-to-host-a-two-night-two-city-11-year-anniversary-party/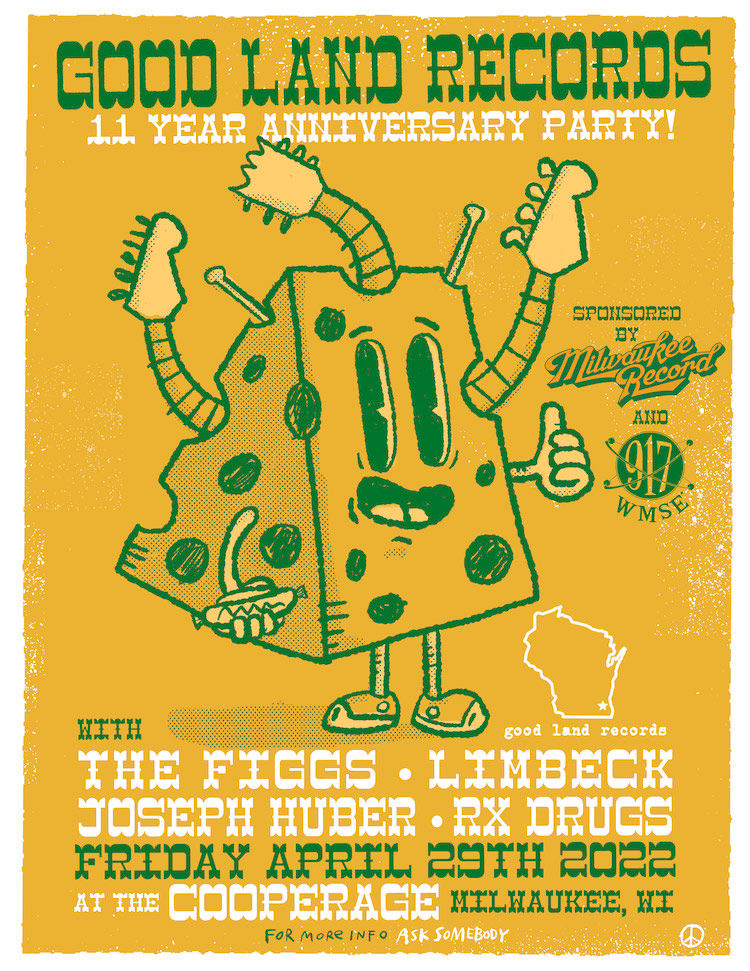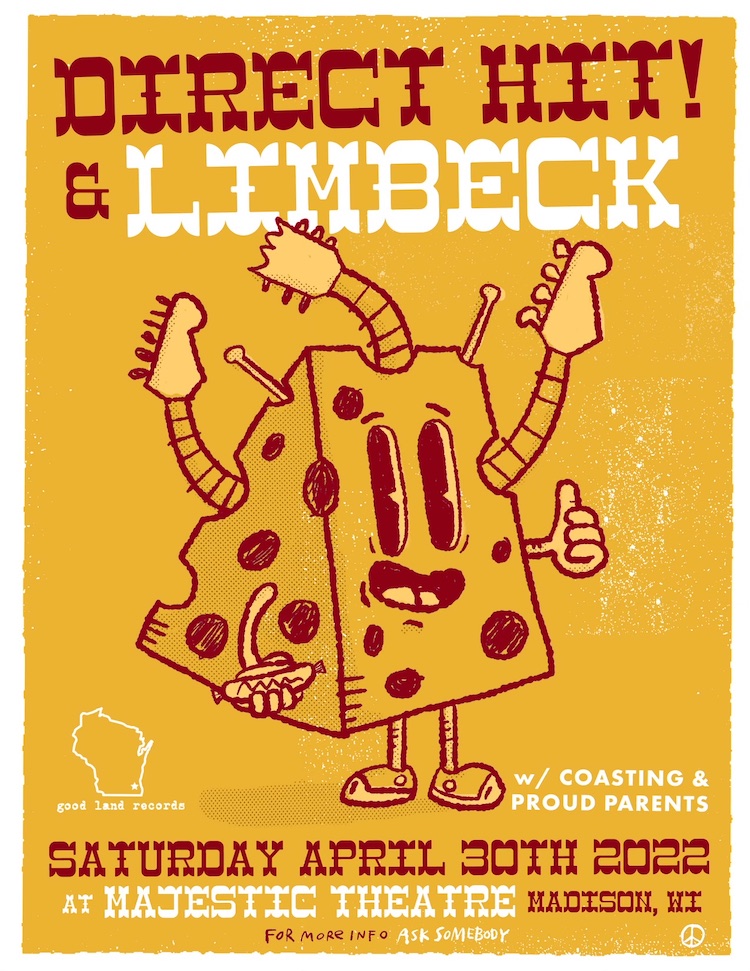 3/21/21- The Obsoletes- 'Is This Progress?' On Vinyl For the First Time and New Rx Drugs 7″ Out Friday 3/26/21
Thank you to everyone that pre-ordered the Obsoletes- 'Is This Progress?' on vinyl. Records are expected to ship out to your address sometime in early April. For those of you that didn't order one in time, we're sorry, but they're sold out. You can still stream the record wherever you stream.
We're proud to announce a brand new 7″ by Milwaukee rock band Rx Drugs! "Gimme Some Love" b/w "Under the Overpass" comes out next Friday 3/26/21. You can order it early in our online store, right now.
11/15/20- GLR 10 Year Anniversary Sale
Kind of hard to believe it's been 10 years since we've started this thing. I remember 10 1/2 years ago, having lunch with an old friend at Trocadero and us coming up with this wacky idea of starting a label, like it was yesterday. All we wanted to do was start a tiny label to help our talented friends put out records that didn't have the means to do so, and now look what this all turned into. 39 releases, many different shirt designs, 2 distribution companies, countless record fairs, 5 employees, 2 SXSW Unofficial Showcases, and many mistakes later…we're still alive and kicking. We were supposed to have a 10 Year Anniversary show at Boone & Crockett in MKE this month, with some of our favorite artists, but Covid had other plans. No worries though. We'll put something together once we know it's safe to do so. Until then, please wear a mask, be kind to each other, and enjoy 50% your entire Good Land Records order for the rest of November. Enter 10YEAR at checkout for discount. Stay safe and healthy out there.
P.S.- thanks to all the bands that have trusted us with your music, everyone that has purchased any of our releases, and anyone that has helped spread the word about our little label. None of this would be possible without you. Peace.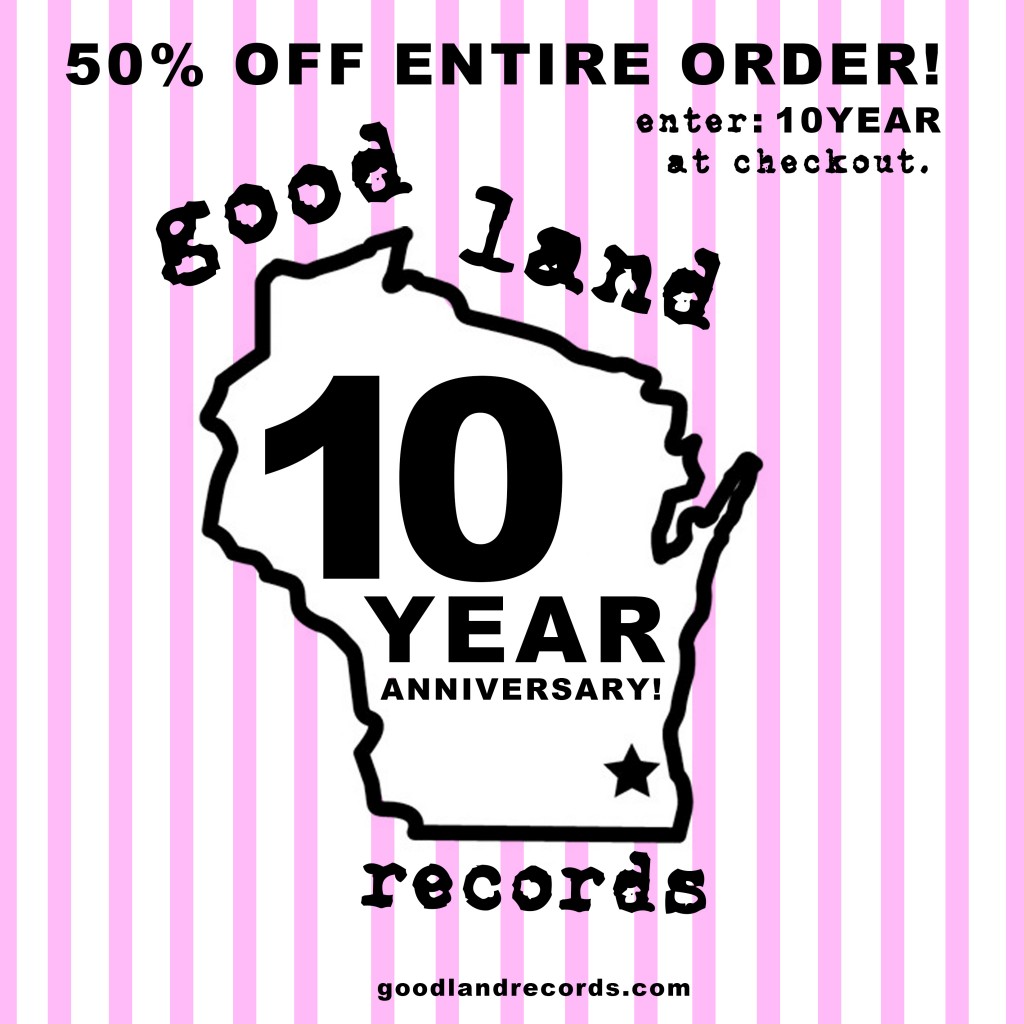 1/18/20- Hughes Family Band- Death of Me 7″ is Out Now
Milwaukee's Hughes Family Band don't have much of a traditional country pedigree. The band members are better known for their work in heavy rock and punk groups like Iron Pizza, Sex Scenes, Bad Wig and Appleseed, but as they demonstrate on their debut 7-inch, there can be liberation in being an outsider. The group's homage to roadhouse country-rock is as spirited and sincere as it is inauthentic: It's the kind of Hamms-soaked honky tonk that Waylon Jennings might have made if he'd been born in Riverwest and grew up collecting Dusty Medical LPs — which is it so say it really doesn't sound like anything Jennings ever would have touched but it's a blast anyway.
The group pairs a couple of namesake Hugheses (pianist/guitarist Nathan Hughes and guitarist Ian Hughes) with drummer Bryce Kedrowicz and singer/bassist Connor LaMue, who conceived the group over a conversation at High Dive about how fun it would be to start a country band. Their 7-inch splits the difference between Center Street and the roadhouse, especially "Death of Me," which with its boozy horns plays like a Saturday morning cartoon version of "Exile on Main Street."  Order your copy here.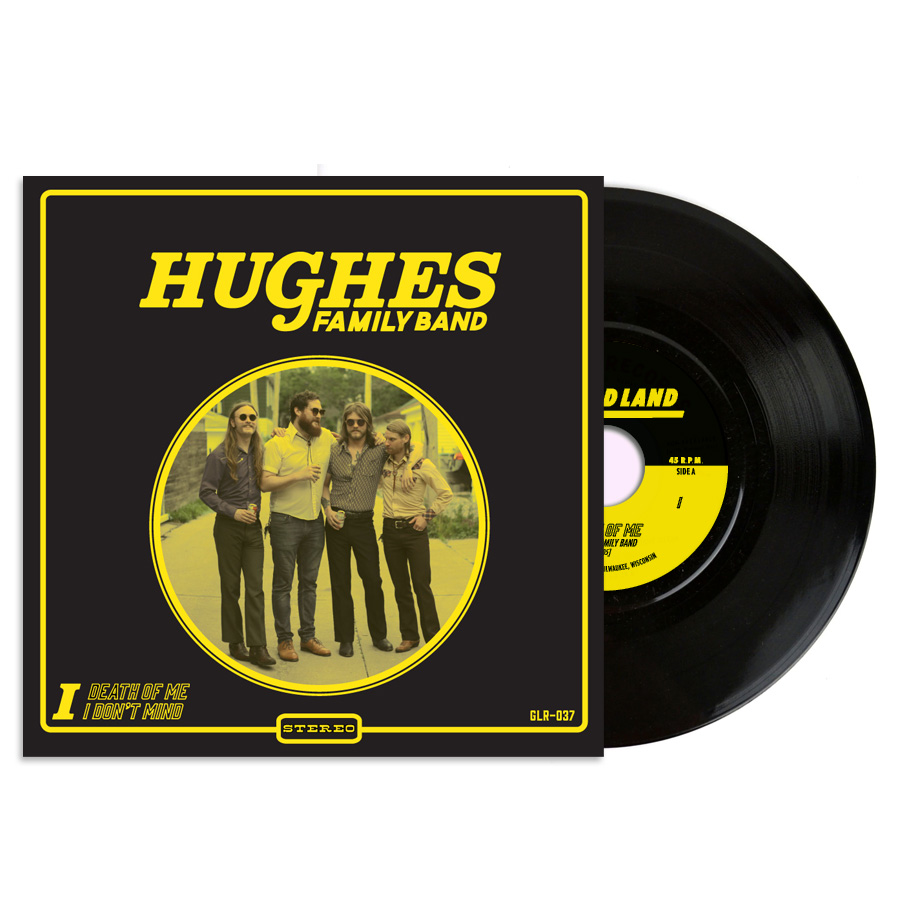 12/17/19- Out on January 18th on Good Land Records, Hughes Family Band 7″
We're excited to bring y'all a 2 song 7′" from fantastic Milwaukee-Honky-Tonk band, the Hughes Family Band.  Their sound and heart, holds a lot in common with a band playing the best dive bar in Anywhere U.S.A., with a wild crowd dancing around, and spilling beer all over the floor with smiles on their faces.  Here's a peak at the cover art…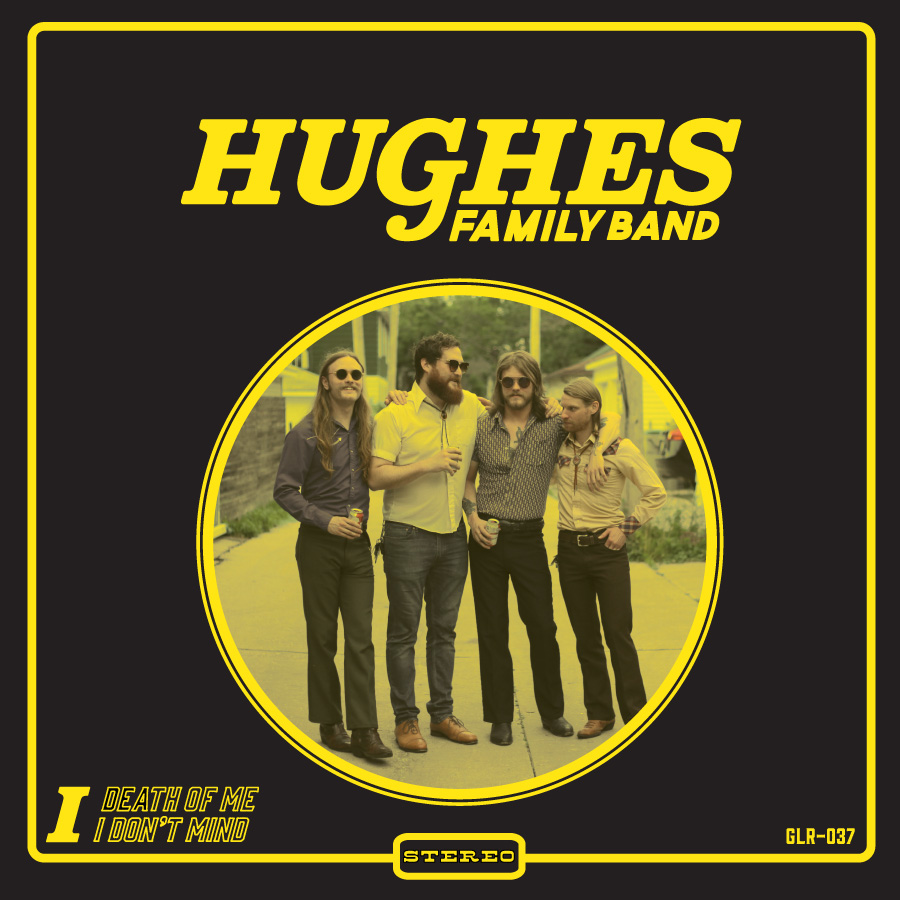 12/9/19- Mini Meltdowns Video for "I Wanna Die" Considered Top 15 Milwaukee Videos of 2019
Milwaukee Record recognized Mini Meltdowns' video for their song, "I Wanna Die" (directed by Nick Sommer) as one of the Top 15 Milwaukee Videos of 2019.  Click to watch the video here.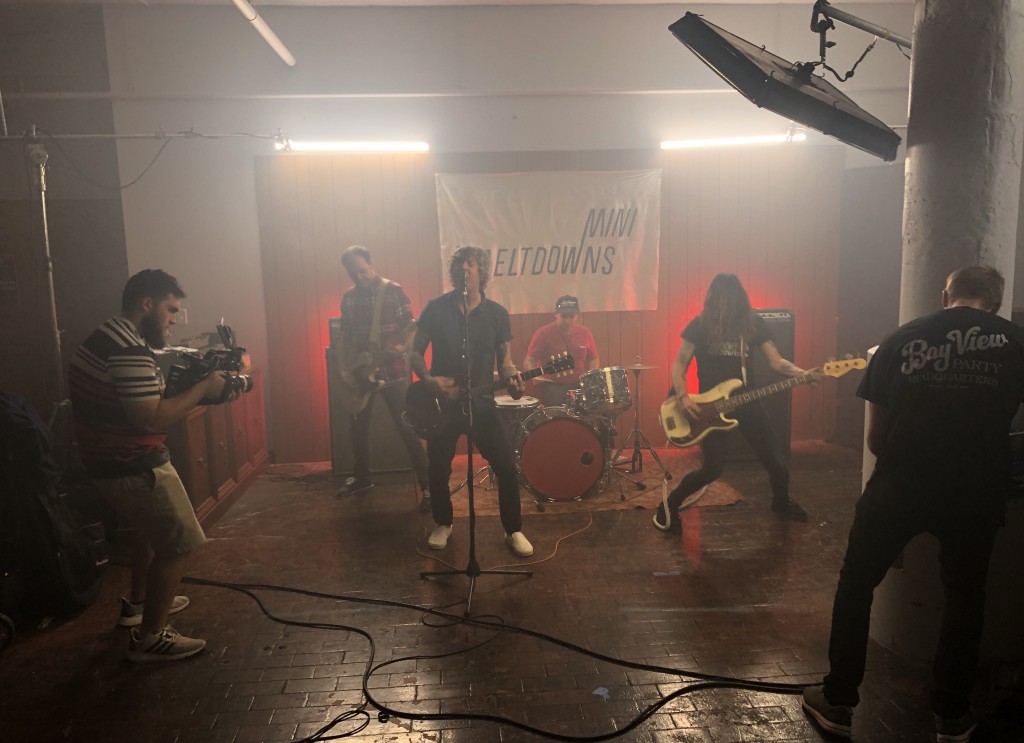 8/16/19- Mini Meltdowns Premier Song From New EP, Announce Vinyl Pre-order, and First Full-band Show
Today, on Elvis' death day anniversary and this day in 1974,the Ramones played their first 4 member show at CBGB's, but we also commence the announcement of many Mini Meltdowns happenings.  Coincidence?!  I think not.  Milwaukee Record premiered the new single "I Wanna Die" off their new EP titled Destined For Disaster.  You can view the article and songs history here.  You can pre-order the limited blood splatter vinyl, classic black vinyl, or on CD in our webstore.  Mini Meltdowns is playing their first full-band show on Oct 18th, at X-Ray Arcade in Milwaukee with Graham Hunt and Telethon.  You can order tickets to the EP release party here.  You can also stream the new single wherever it is that you stream.  The EP is officially released on October 4th.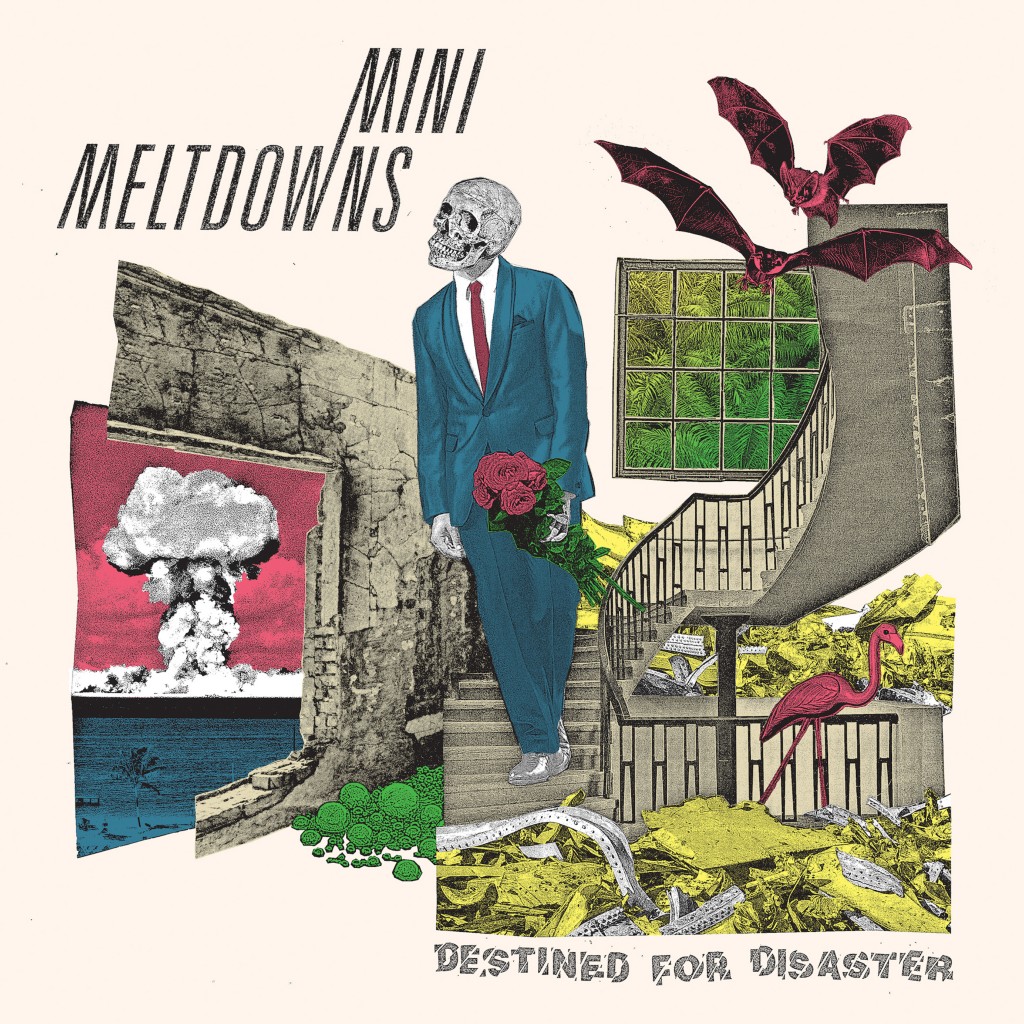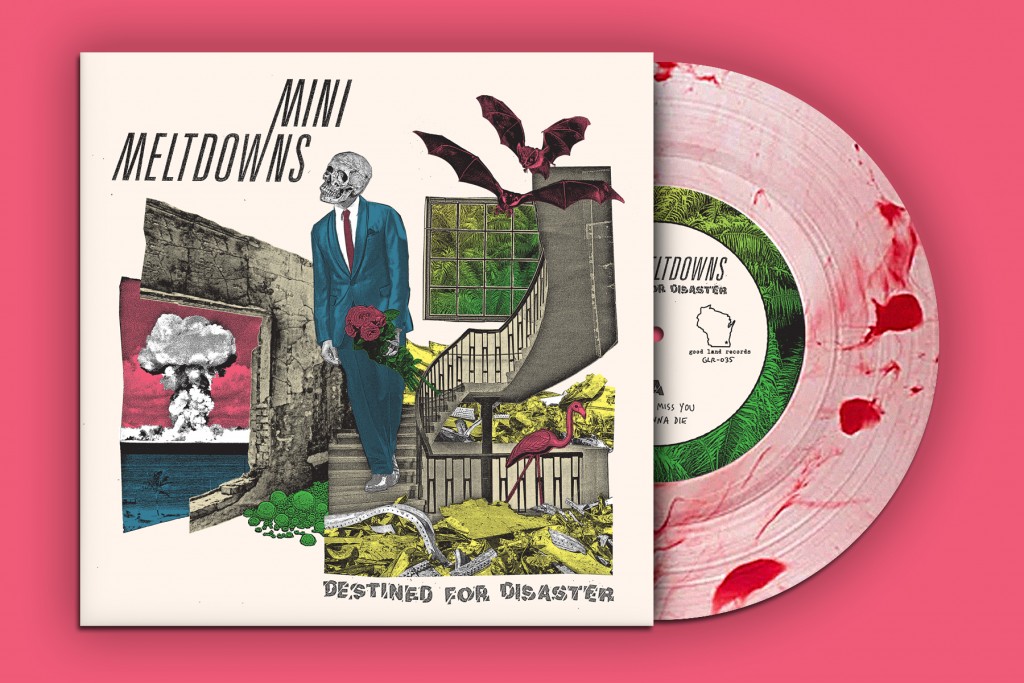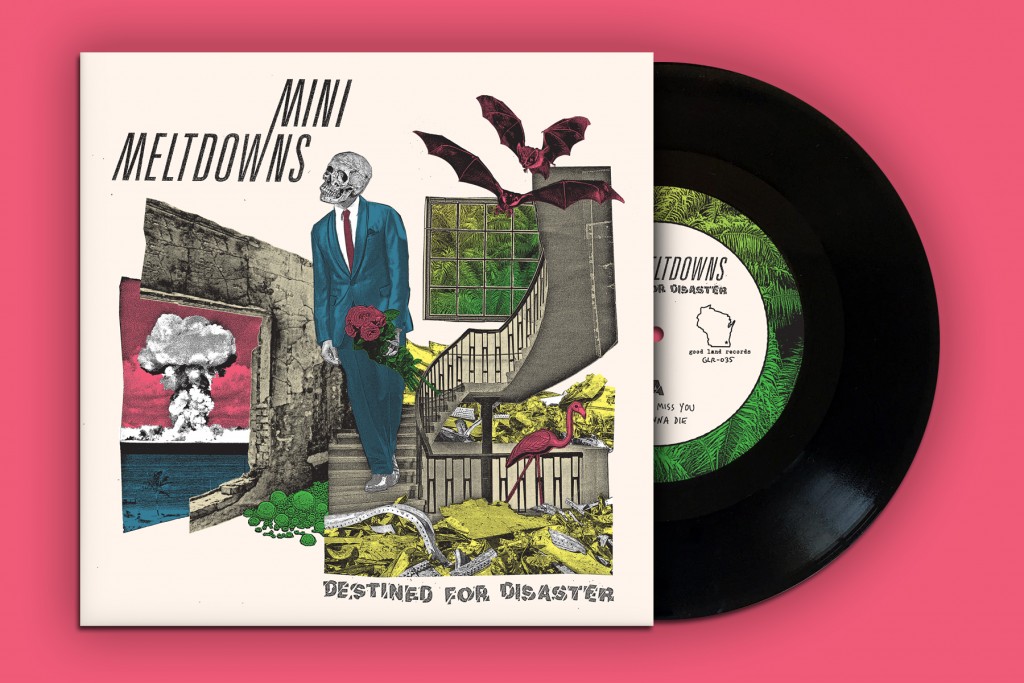 7/8/19- Cabin Essence- "For Your Love" b/w "No More" 7″ – Released On July 12, 2019
Nick Maas surprises us once again with another lush release, filled with emotion, melody, and hooks, and we're really excited to be a part of this release. Side A's "For Your Love" displays a smooth groove with infectious harmonies that will leave you wanting more. This side shows some Tame Impala influence, while Side B is just straight ahead rock that leans more on Nick's British influences, like Oasis and the Beatles. Both songs will make you want to keep this on your record player. There was a limited amount made of these 45's, so order one from our store here while you can.
"For Your Love"-
Nick Maas- Guitar, Vocals, Keys, Bass
Tim Baltes- Drums
"No More"-
Nick Maas- Guitar, Vocals, Keys, Bass
Jon Phillip- Drums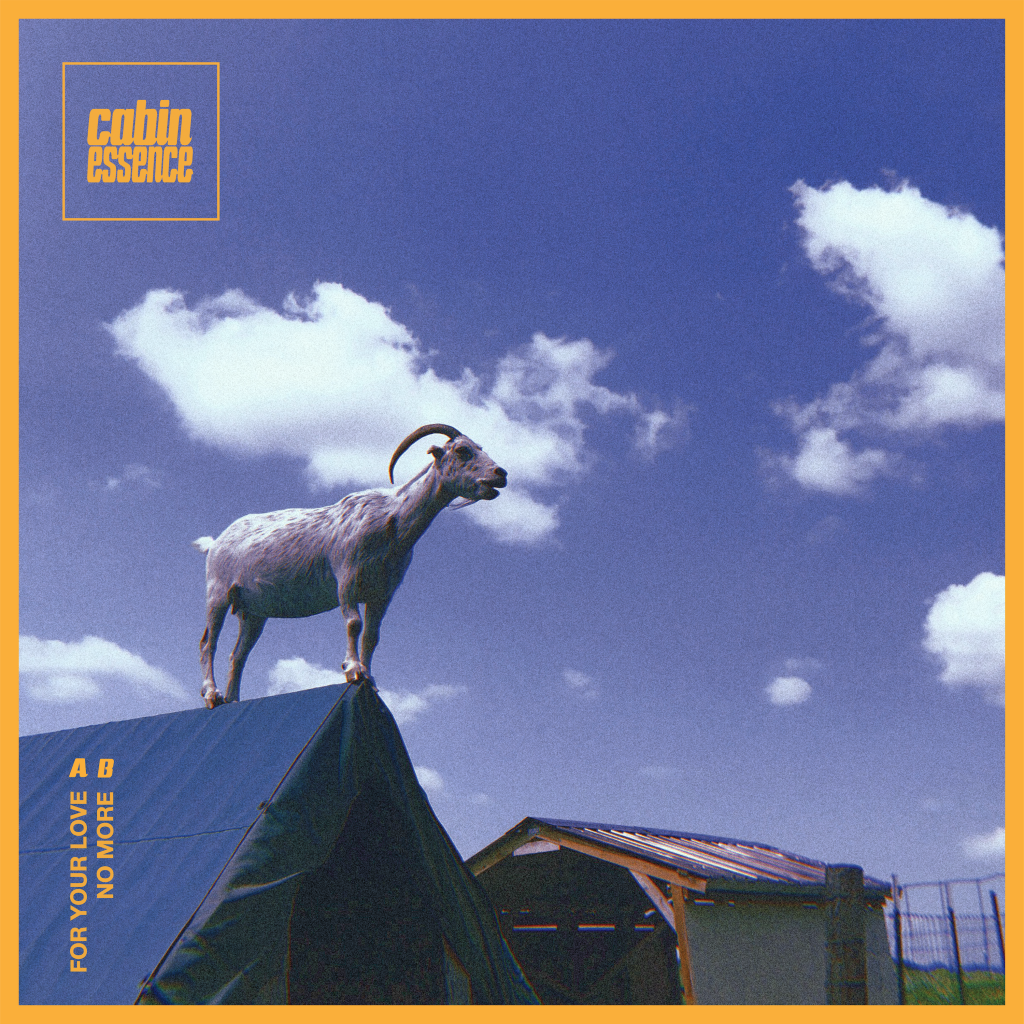 5/14/19- The Obsoletes- 'Is This Progress?' Gets Well Deserved Remaster and Rerelease on May 18, 2019 For 15-Year-Anniversary
All of us here at Good Land Records are excited to bring you a remaster and digital rerelease of The Obsoletes- 'Is This Progress?' for it's 15-year-anniversary.  Originally released on CD on San Diego's 1-4-5 Records, the album has been out of print for 14 years. The album has never been released digitally, so The Obsoletes very own, Justin Perkins from Mystery Room Mastering, remastered the album and added bonus tracks, including 2 demos,  and an unreleased version of "sad state of affairs."  Check all of your digital platforms to add the release, or you can purchase the 16-songs at their bandcamp or on iTunes.
Featuring updated cover art by Patrick Carrie from Limbeck: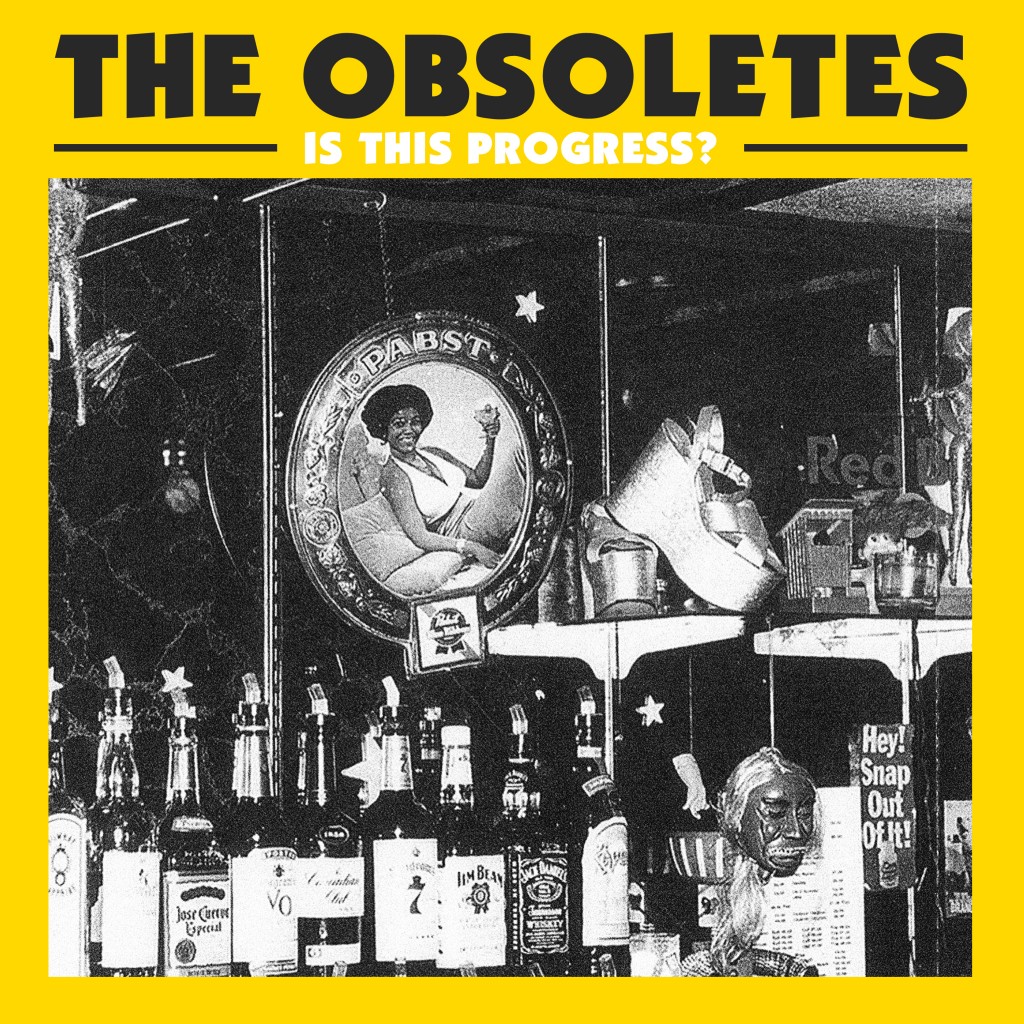 The Obsoletes in 2004, playing in Manitowoc, WI around the time 'Is This Progress?' was originally released: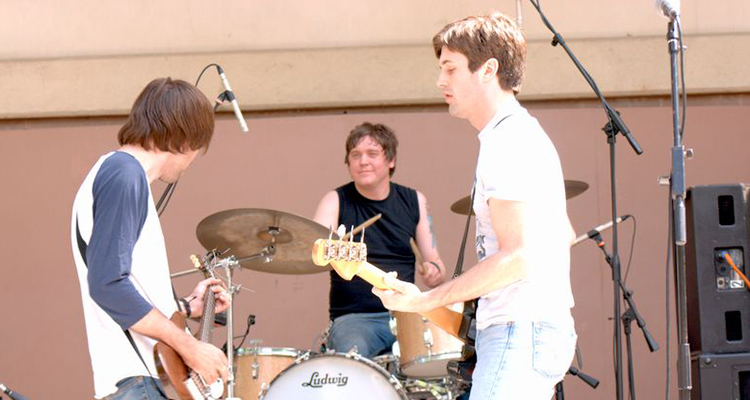 7/20/18- Mini Meltdowns- "Number On Me" Video Premieres Over At Milwaukee Record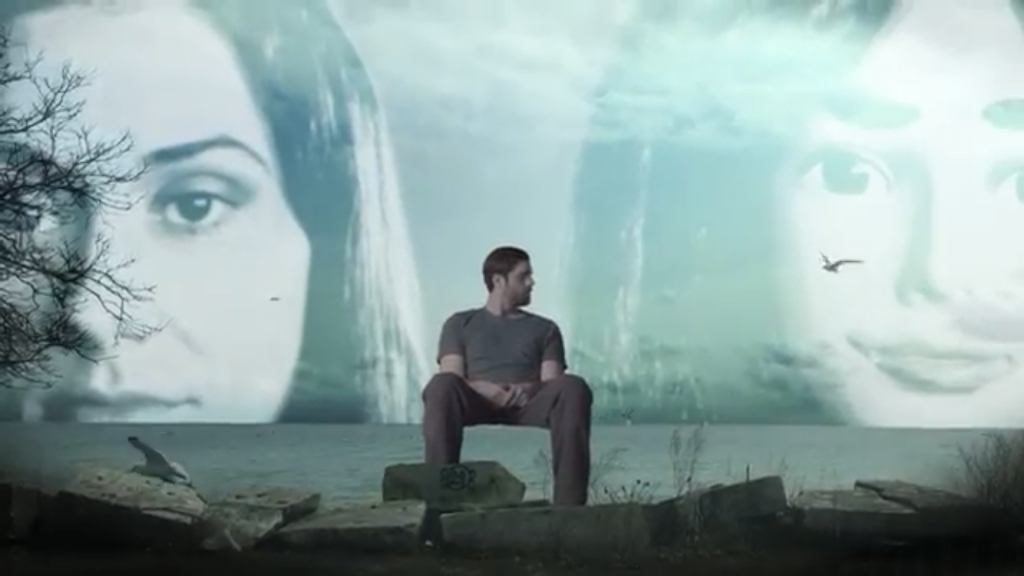 Check out the video over at Milwaukee Record here.
6/29/18- Telethon- The Grand Spontanean Out Now
Telethon's – 30 Song Rock Opera The Grand Spontanean is available now.  It's 90 minutes of pre-apocalyptic rock n roll that will grasp you right away from the word go.  This release has so much rock and is so ambitious that we had to put the whole thing on 2 LP's and a 7″.  The vinyl is just as colorful as the gatefold jacket it comes in.  Order it in our webstore here.  Happy summer everyone!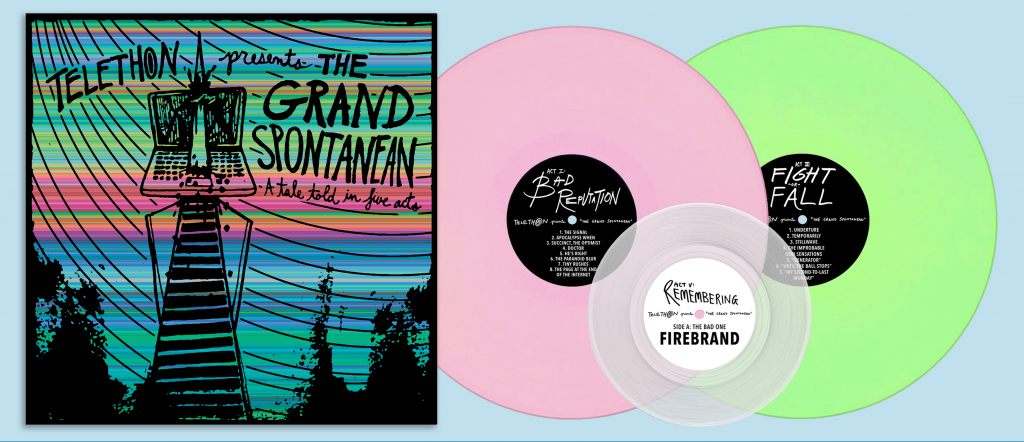 6/1/18- Good Land Records Summer Vacation Sale
30% off your entire order in our webstore by entering SUMMER at checkout.  Receive the discount starting now, until June 7.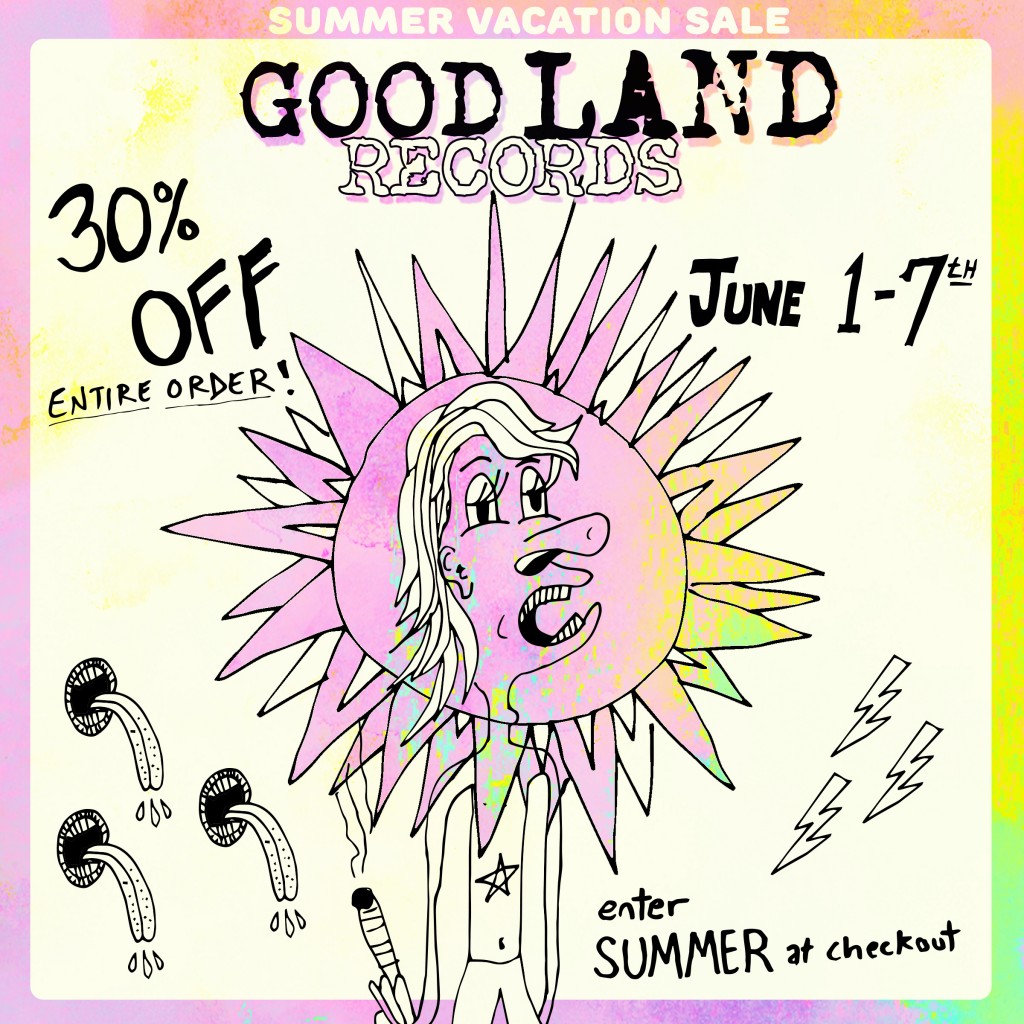 5/14/18- Telethon – Double LP & 7″ Pre-order Up Now!
We love Telethon's – 30 Song Rock Opera The Grand Spontanean and now we're glad to bring it y'all on vinyl.  It's 90 minutes of pre-apocalyptic rock n roll that will grasp you right away from the word go.  This release has so much rock and is so ambitious that we had to put the whole thing on 2 LP's and a 7″.  The vinyl is just as colorful as the gatefold jacket it comes in.  The official release date is 6/29/18, but you can pre-order it now in our webstore by clicking here.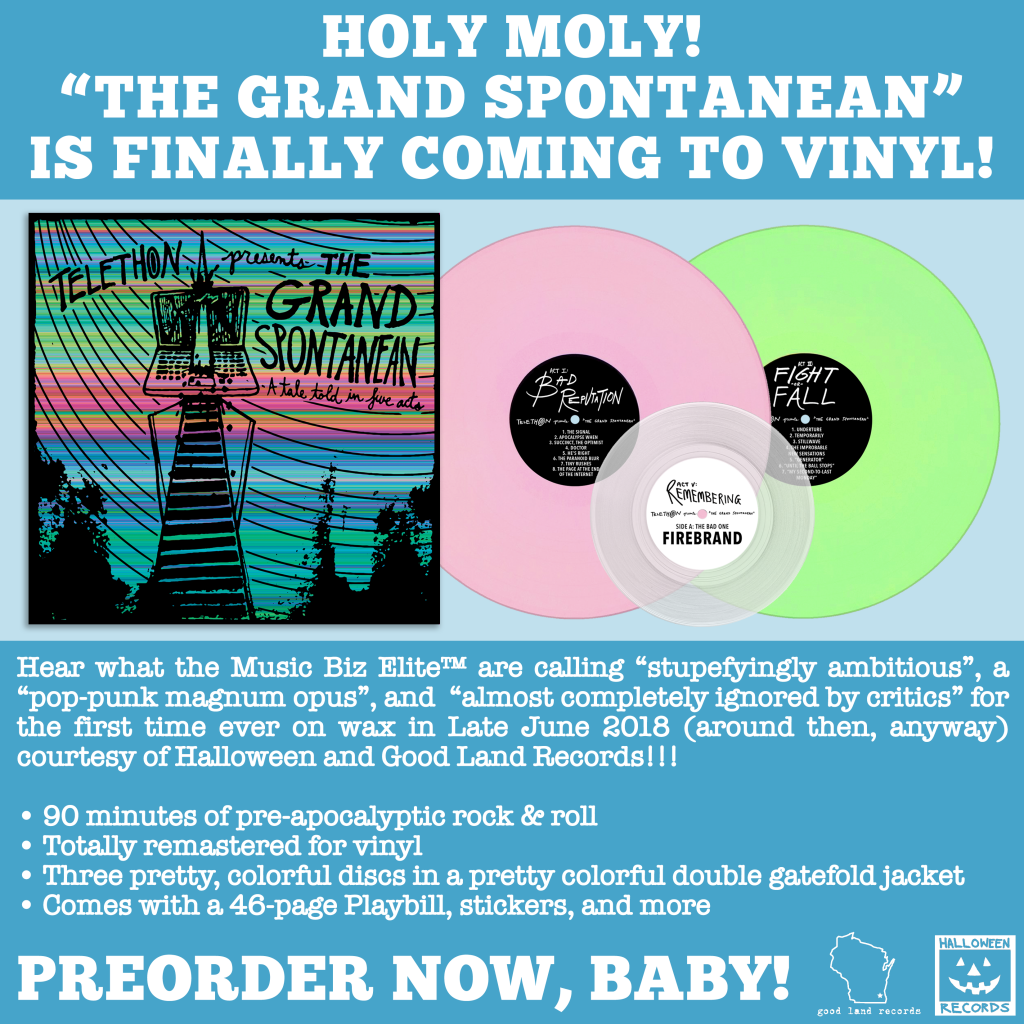 4/20/18- Mini Meltdowns 7″ Out Now!
Order Mini Meltdowns debut 7″ from our webstore.  There are still some t-shirt bundles left as well.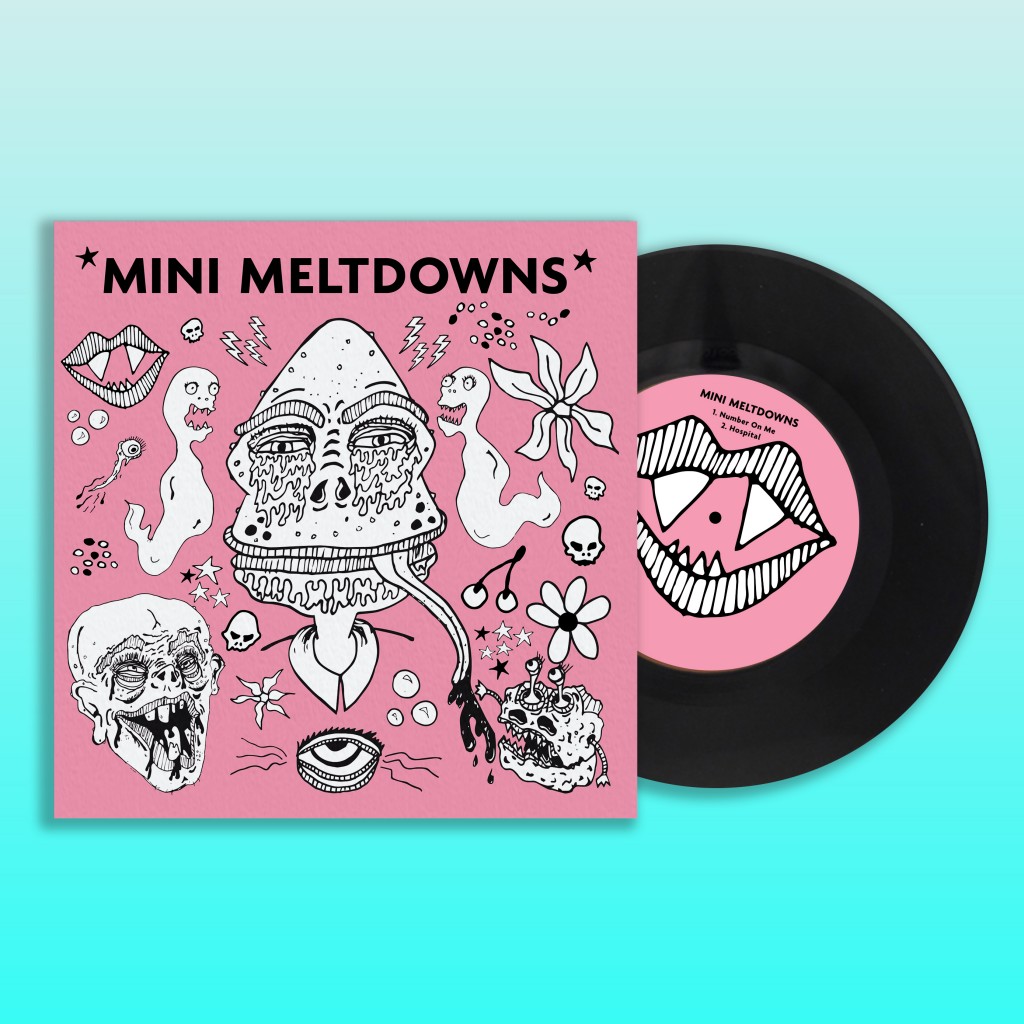 2/11/18- Mini Meltdowns 7″ Out on 4/20/18
We're proud to bring you Mini Meltdowns debut 7″.  The release is 4 songs of pure punk rock power pop.  Go check out the song "hospital" on our bandcamp page.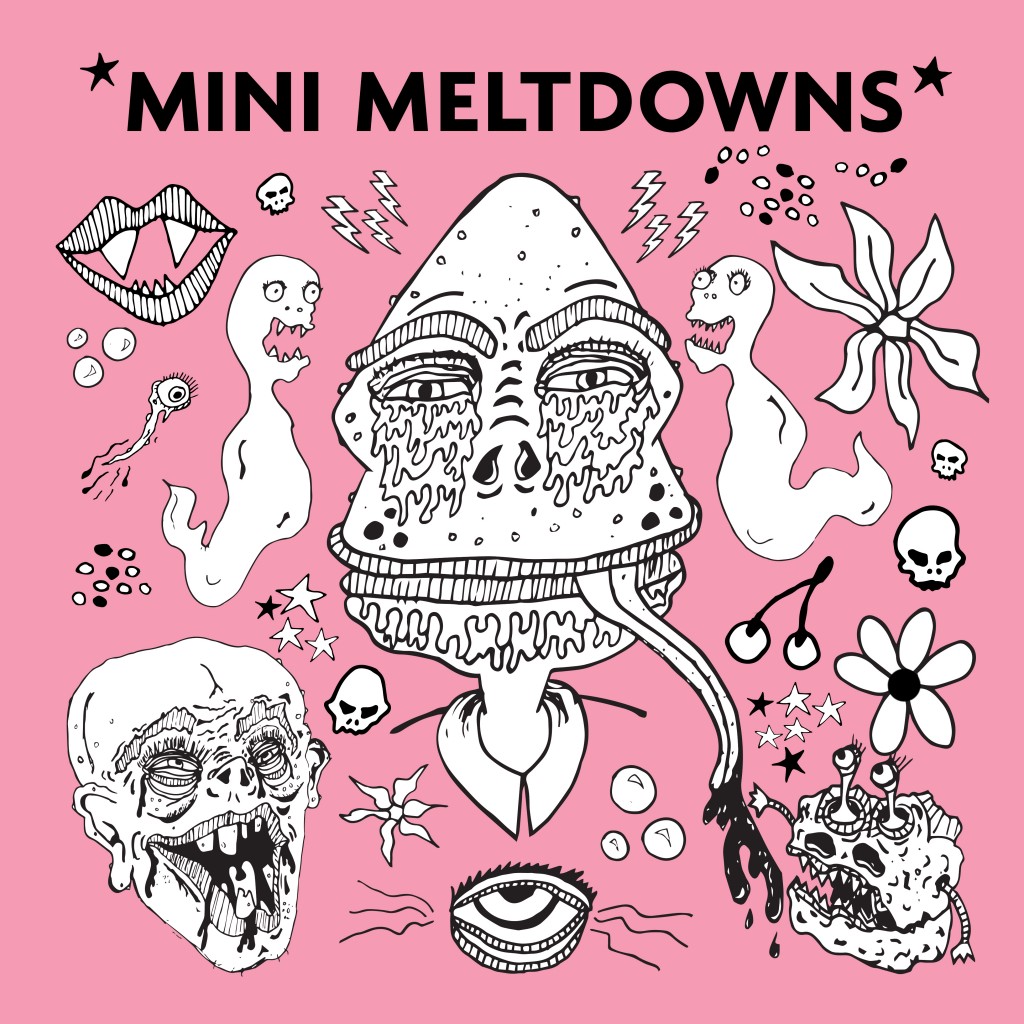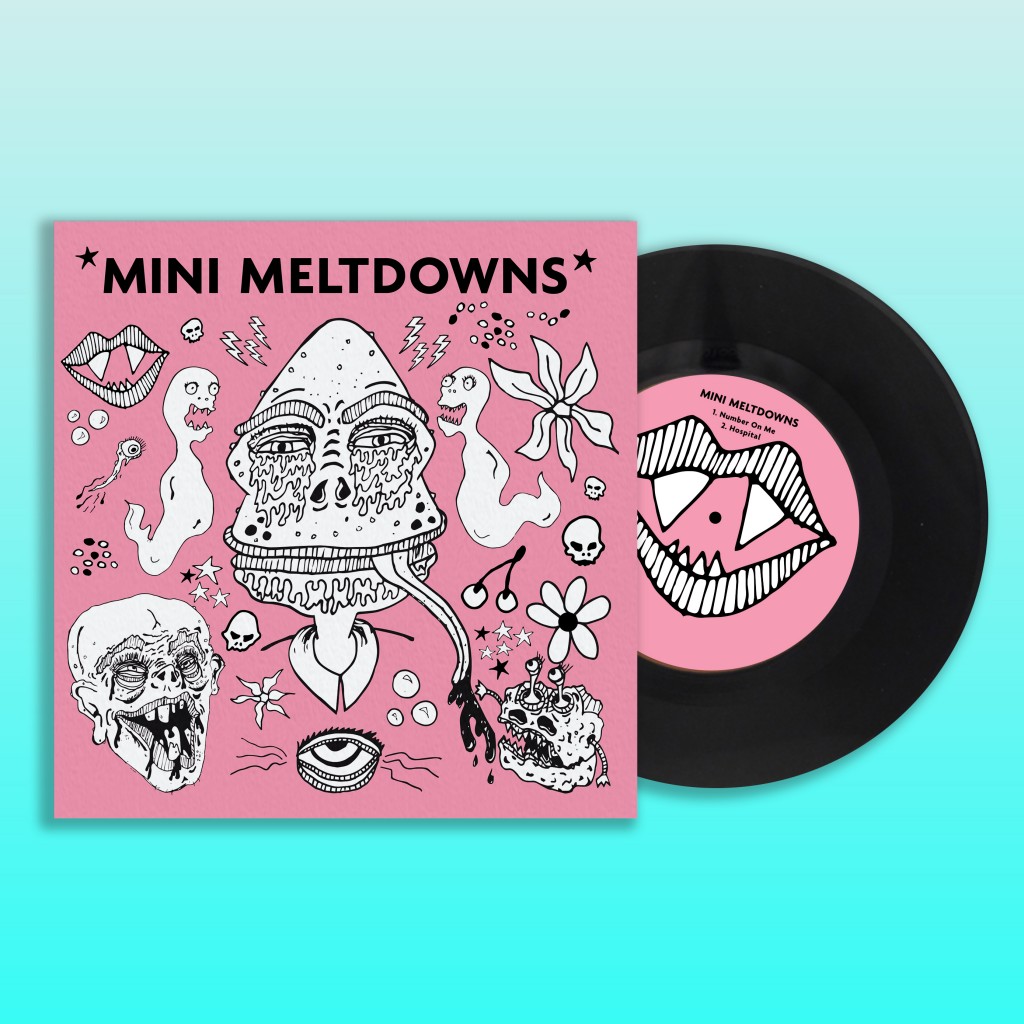 Thanksgiving 2017- Black Friday Sale and Berwanger and The Star Invaders Limited Orange Vinyl
We're running a Black Friday Sale starting now, through Dec 1.  Enter FRIDAY at checkout in our store for 30% off your entire order.  To celebrate the gift of giving, we're putting up a few orange copies of Berwanger and The Star Invaders.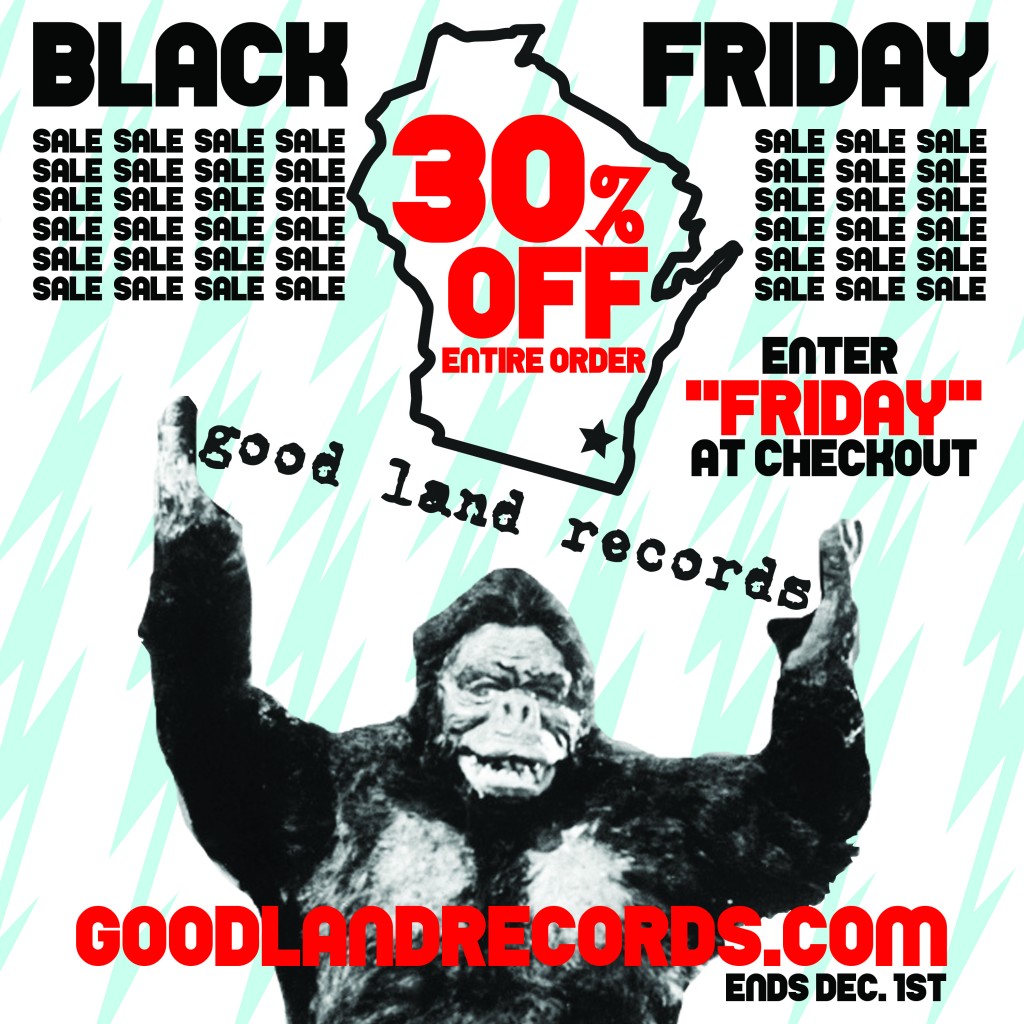 10/31/17- Berwanger and The Star Invaders Out Now
Berwanger's new record 'The Star Invaders' is available in our store, check it out.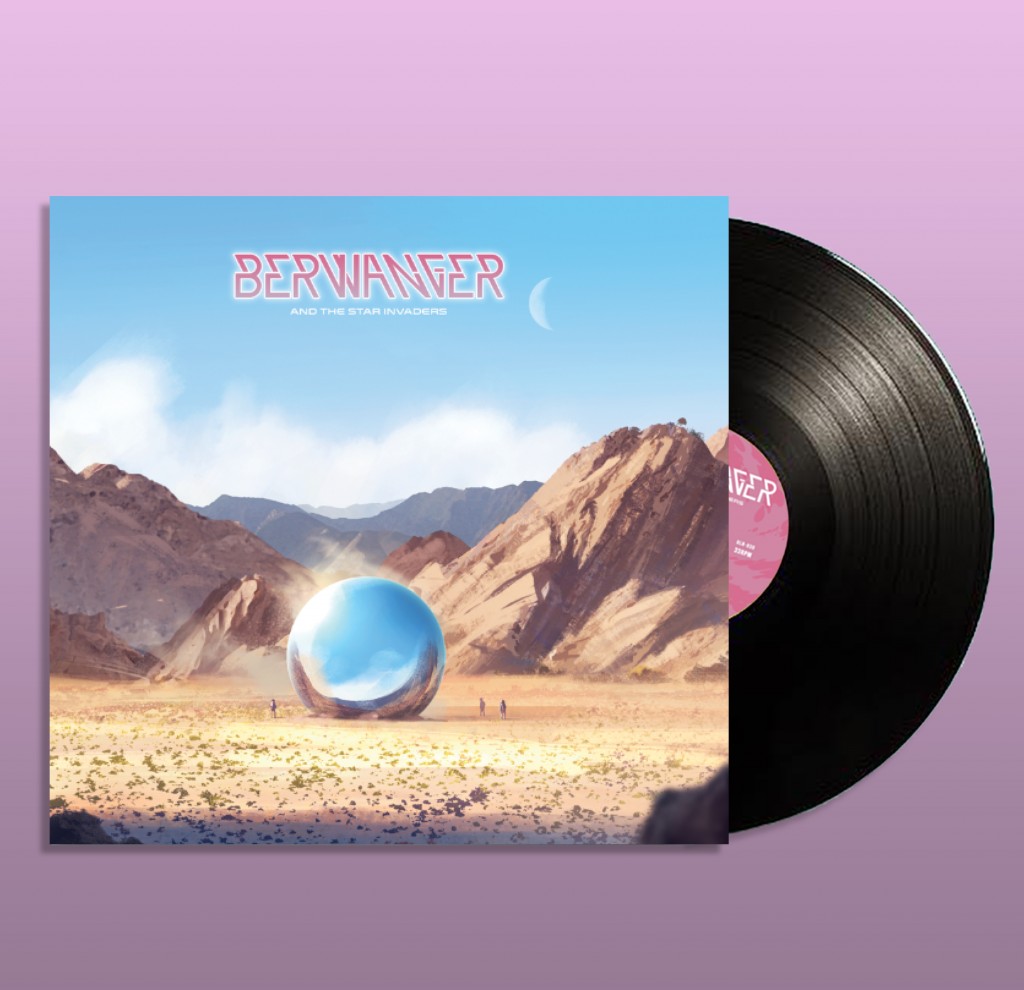 Friday the 13th- Pre-order link Is Up for Berwanger & The Star Invaders LP
Go to our store and pre-order Berwanger's new space opus.  All orders will ship after Halloween.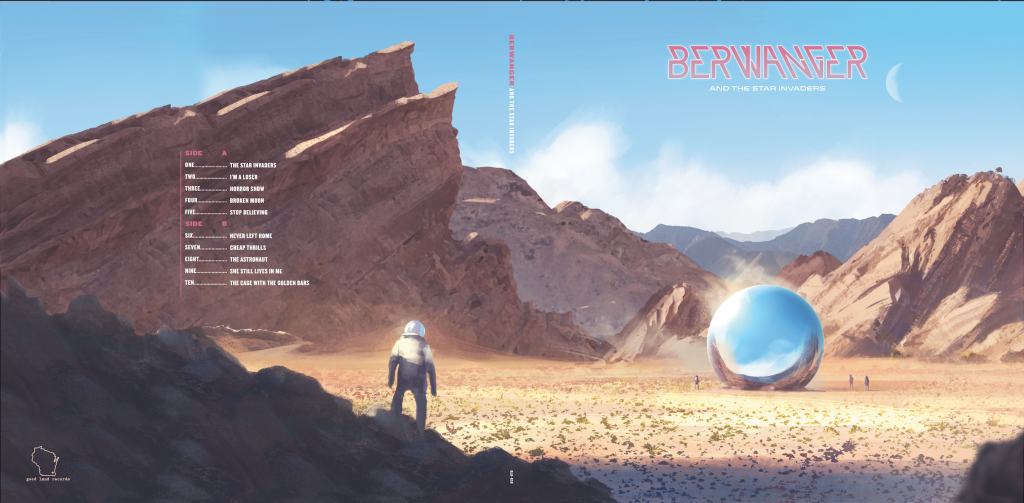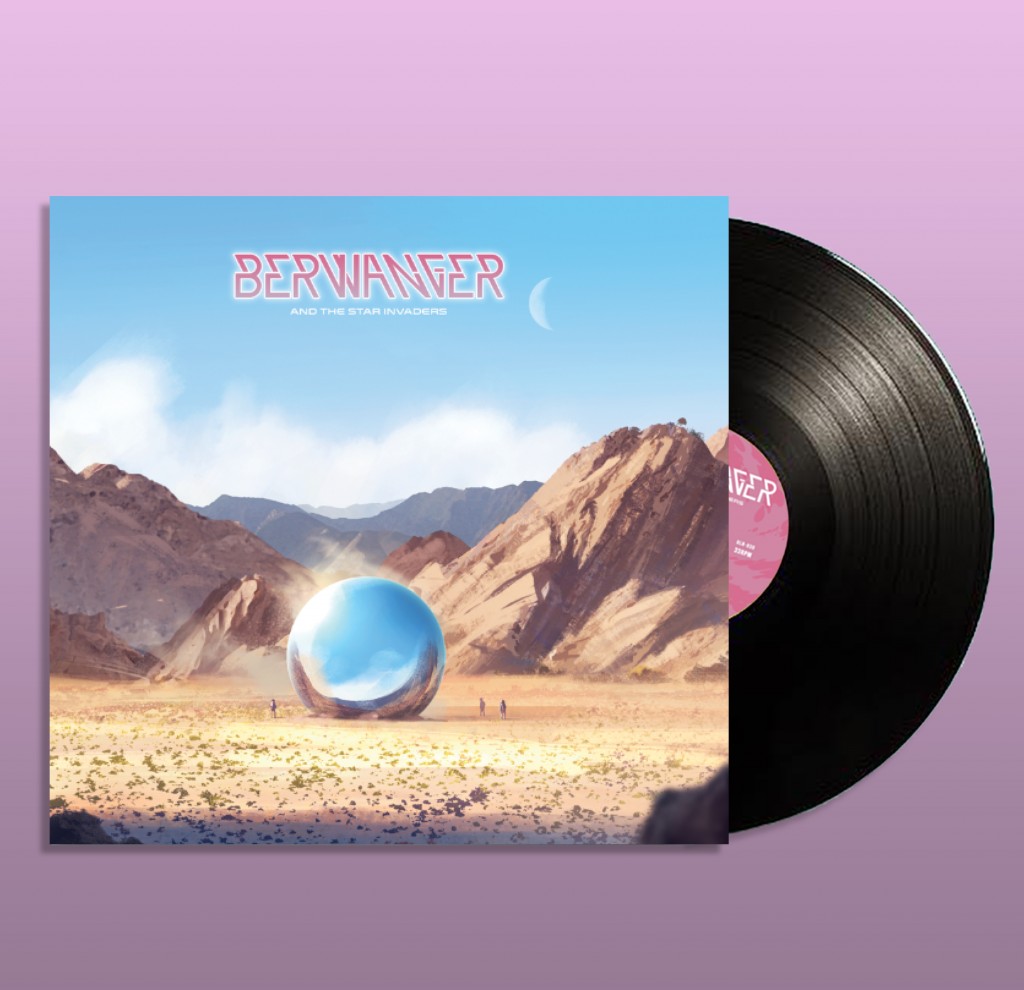 10/12/17- Berwanger Premiers New Video For the Song "Horror Show" Using Only Mario Paint For SNES Classic
All of us here at Good Land Records are stoked to release Berwanger's new record The Star Invaders.  The album drops on Halloween and pre-orders are up at New Noise Magazine.
10/11/17- We Care About Keeping Your Drinks Cold & Having Comfortable T-shirts To Wear
New Koozies and shirts up in our store!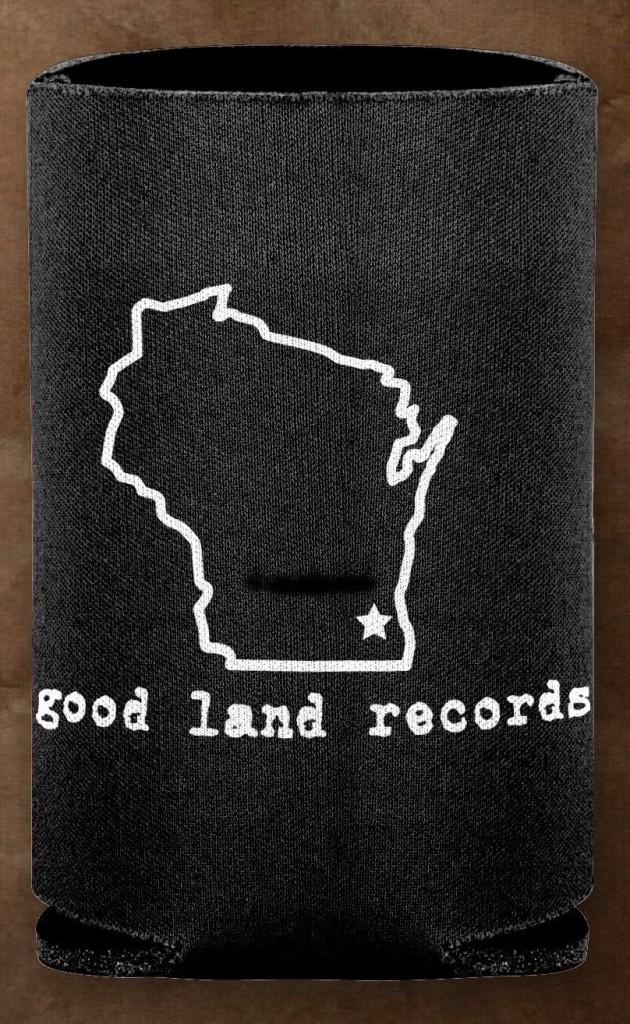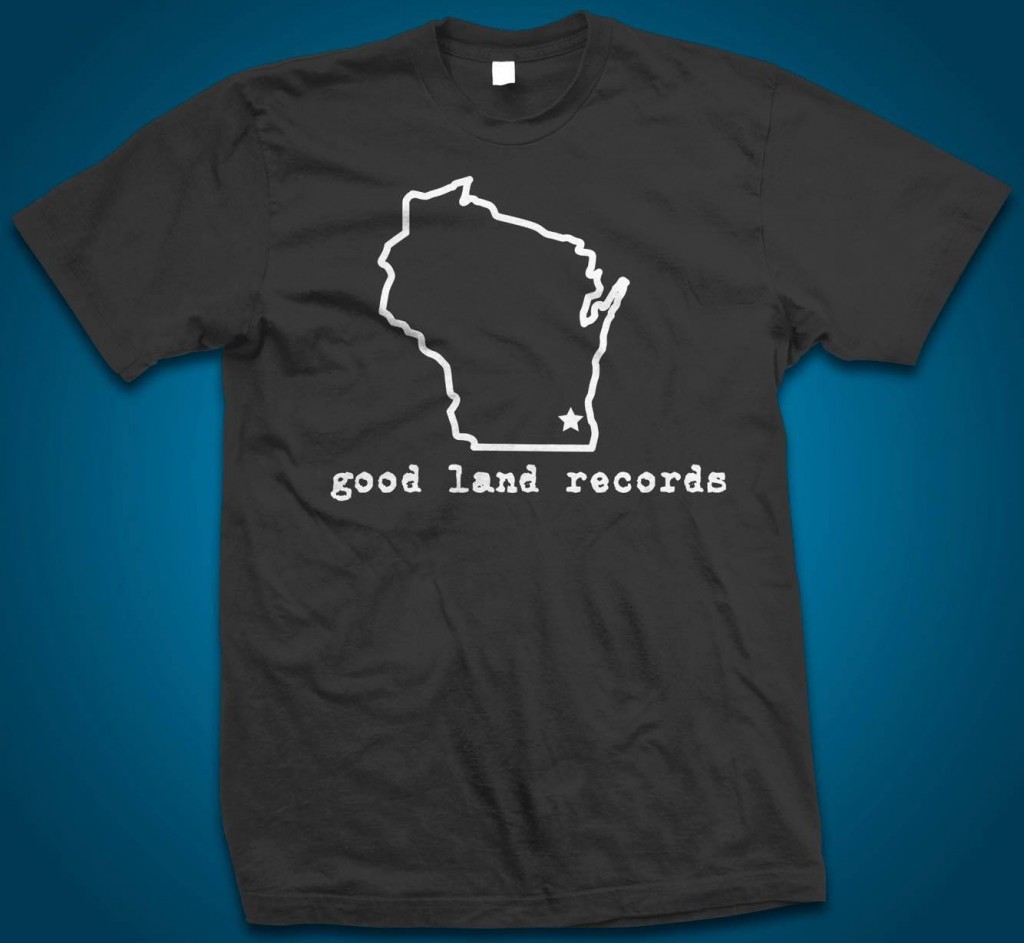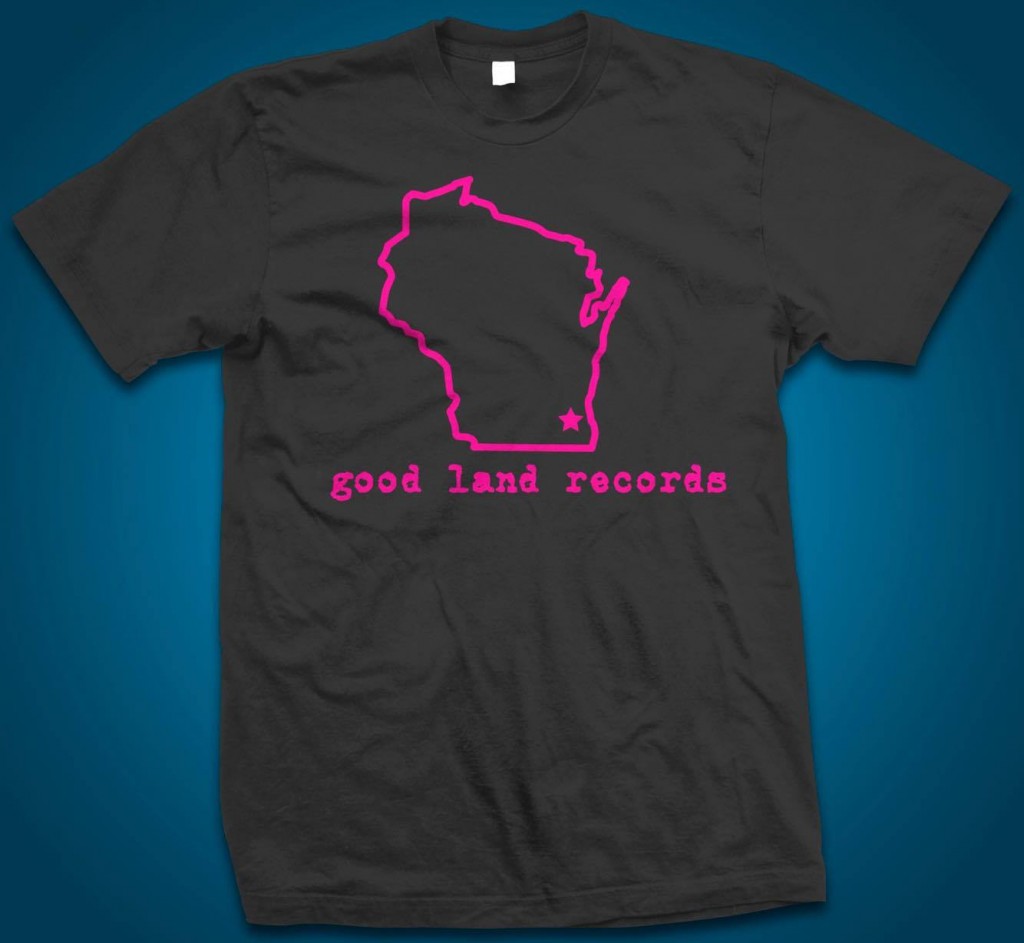 10/10/17- Watch The Obleeks New Video For the Song "Have You Thought About Me Lately" Off Their Self-titled Album
Order their full-length LP in our store right now for 30% off, until Oct 14th.  Enter FIGGS30 at checkout.
10/06/17- Checkout BOTTOMFEEDERS New Video For the Song "Crust Fund" Off Their Self-titled Album
Order their full-length LP in our store right now for 30% off, until Oct 14th.  Enter FIGGS30 at checkout.
9/30/17- 30% off sale – in celebration of the Figgs 30th Anniversary
 Receive 30% of off your entire order at our online store in celebration of the Figgs 30th Anniversary.  Enter FIGGS30 at checkout until October 13th.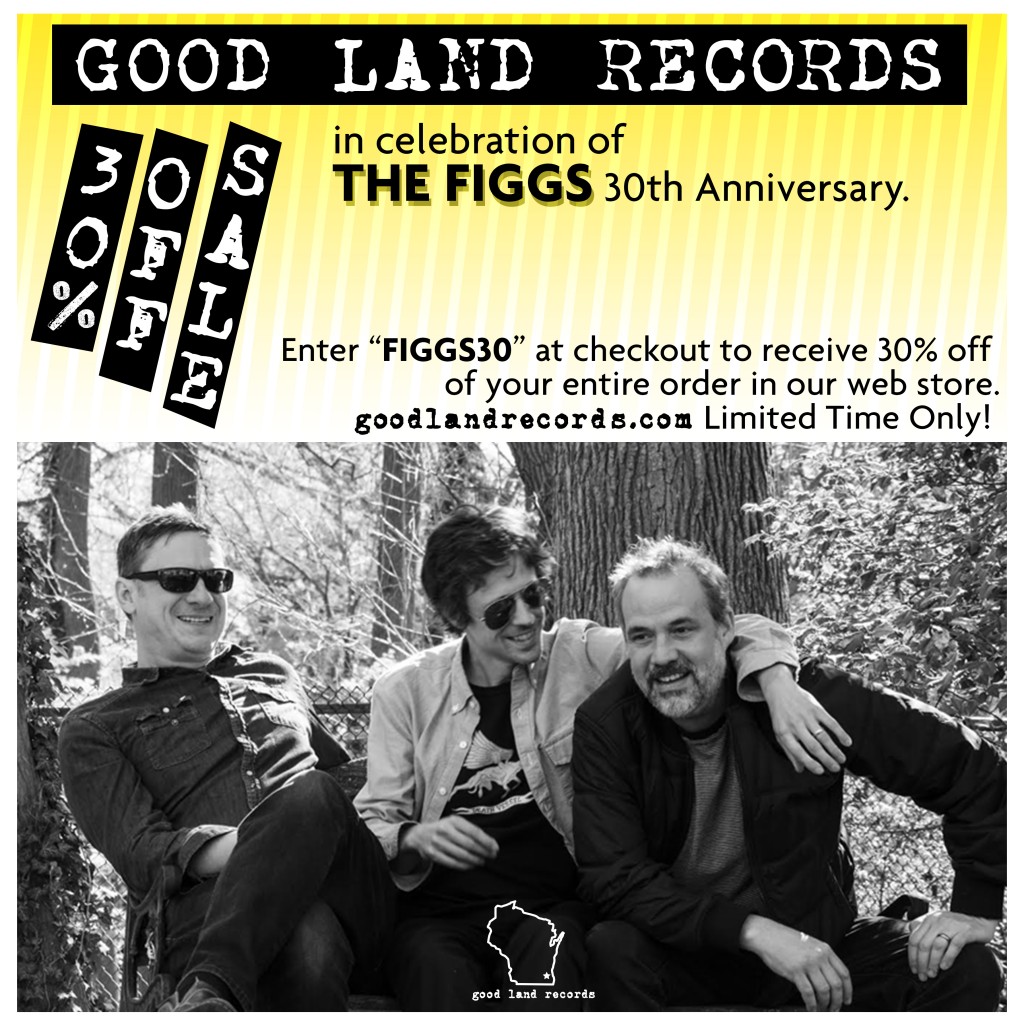 9/25/17- Rocket Fuel Podcast Has Good Land Records Contest on Latest Episode
You can win GLR's 3 newest releases for free!  Listen to the latest episode of Rocket Fuel Podcast here, to find out how to win.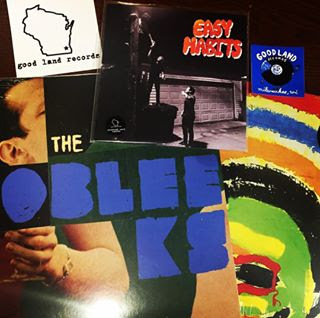 9/8/17- The Obleeks- 'S/T' LP Out Now
Debut album from the Obleeks out of Chicago, IL is out now.  Produced and mixed by one of our favorite musicians in the Midwest and beyond, Amos Pitsch from Tenement and Dusk.  This album is made up of brilliantly crafted melodic rock, blended with a touch of power pop.  The record I believe can be compared to Wilco, Big Star, and the Posies.  Check it out for yourselves at our bandcamp or webstore.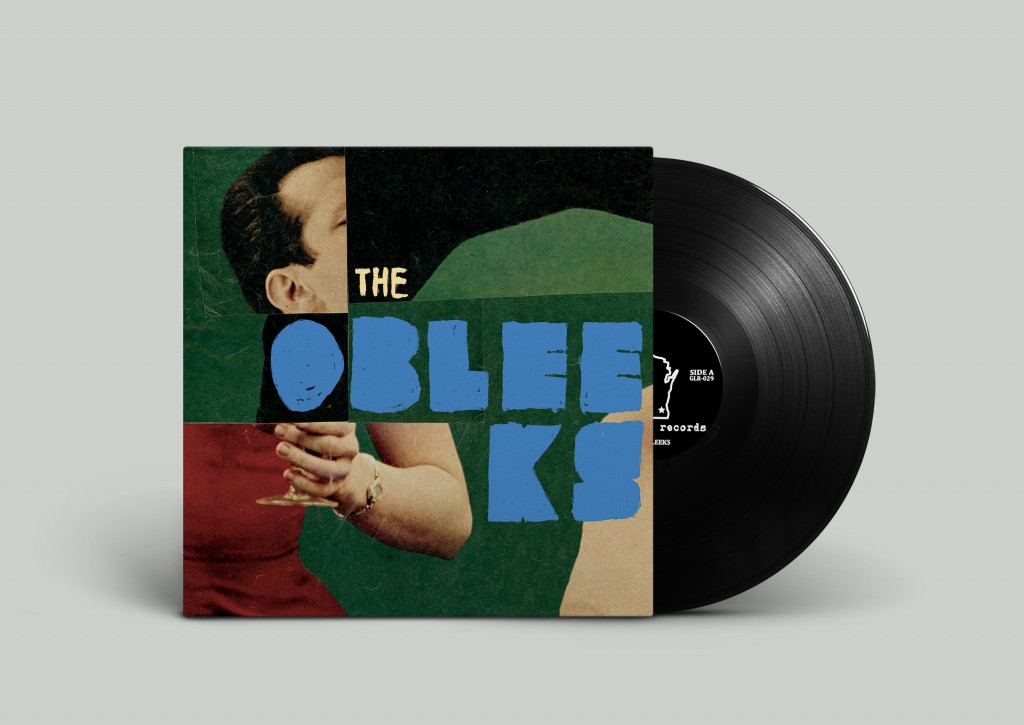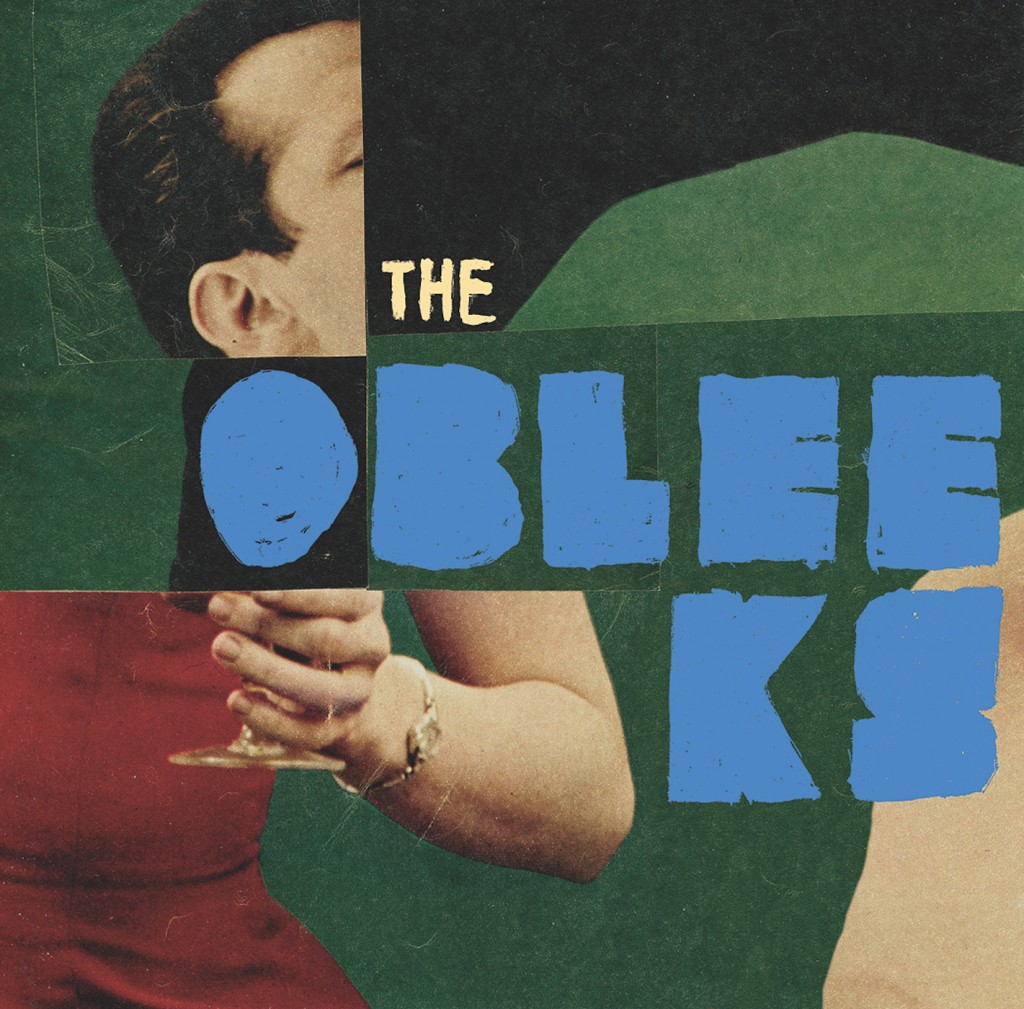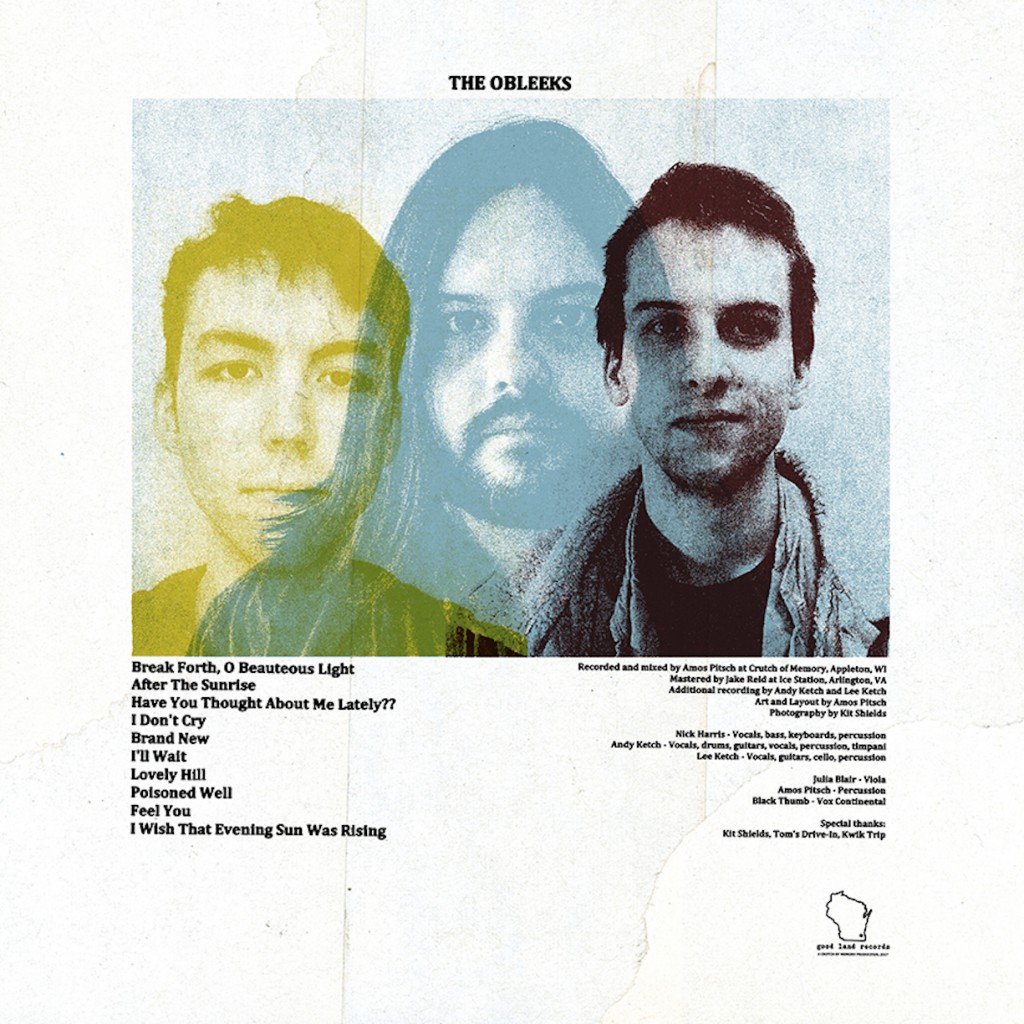 8/18/17- BOTTOMFEEDERS- 'S/T' LP Out Now
Debut album from BOTTOMFEEDERS out of New Orleans, LA is out now.  We've had this in the works for awhile and couldn't be more excited that it's finally here.  Catch them on tour now through these fine United States.  If you like Punk/garage/psych rock in the least bit, then this one is for you.  Listen to the whole album on Soundcloud here. Order it now in our store here.  Buy it digitally or on our Bandcamp page here.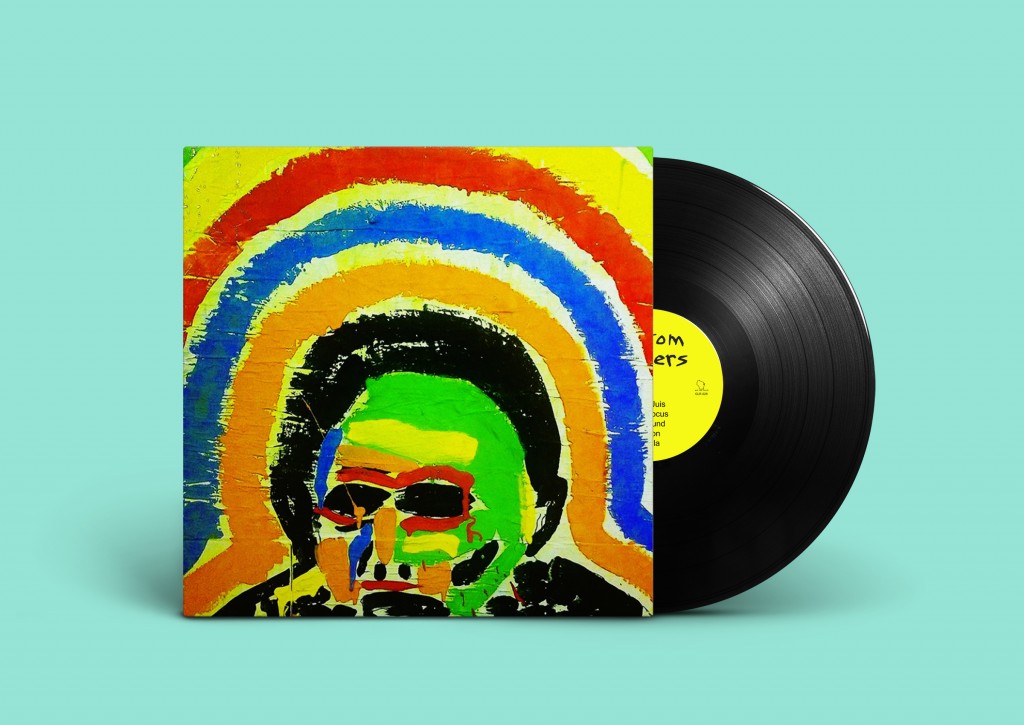 Front Cover: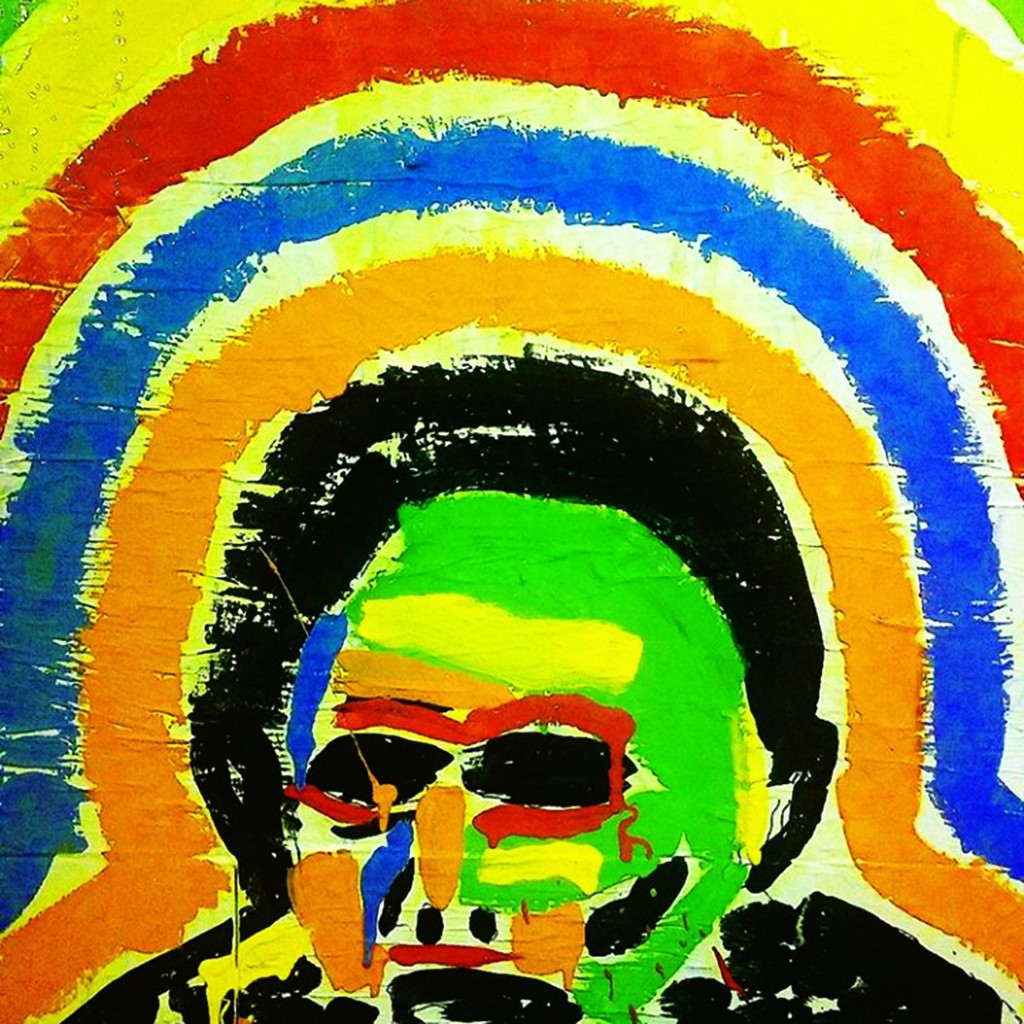 Back Cover: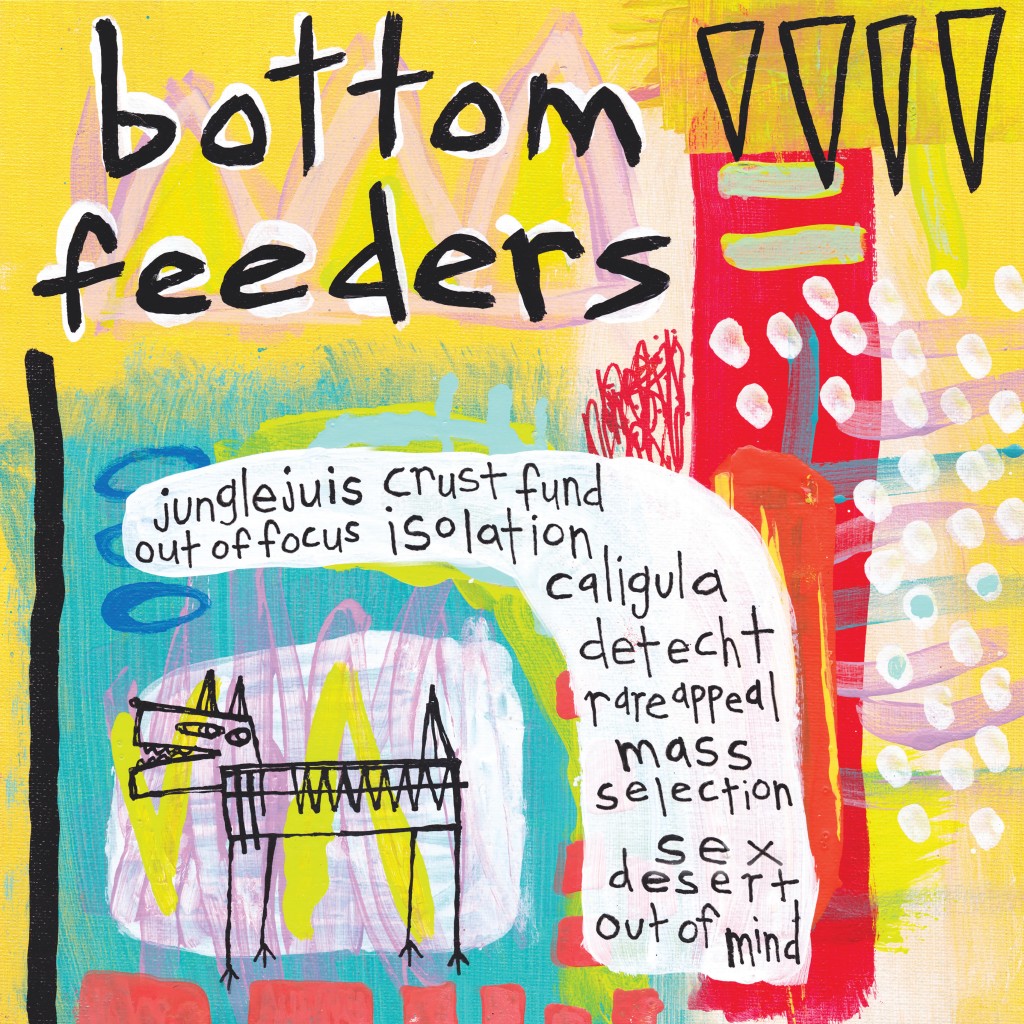 3/3/17- Easy Habits- "Party King" b/w "White Bread" 7″ 
Order it in our store right now!  http://goodlandrecords.bigcartel.com/product/easy-habits-party-king-b-w-white-bread-7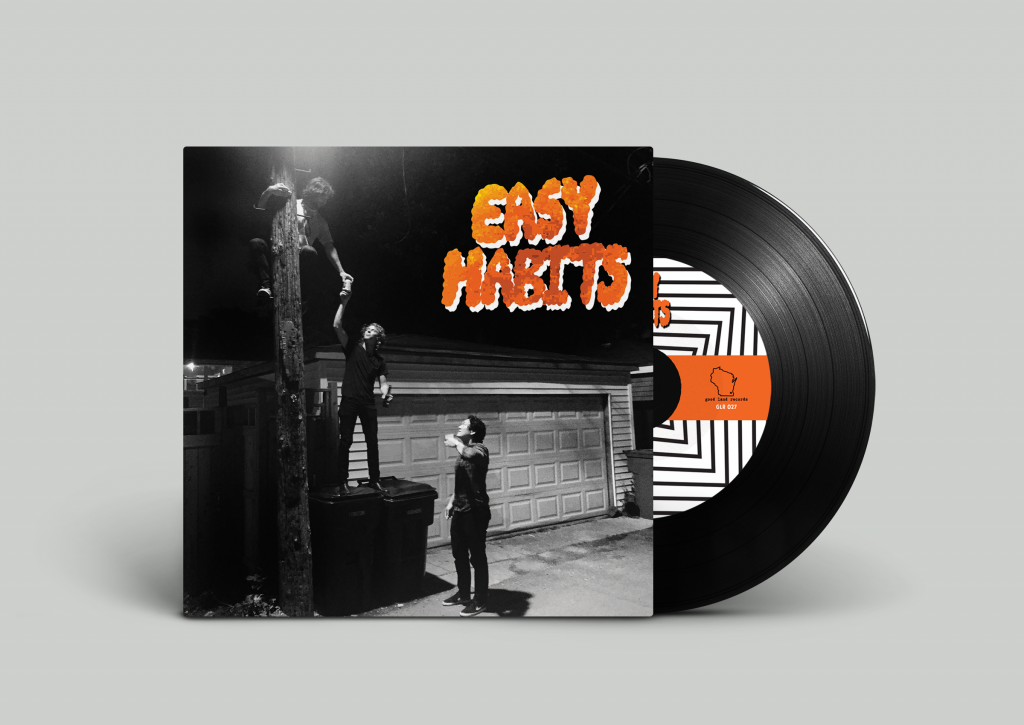 2/18/17- Easy Habits 7″ To Be Released This Spring!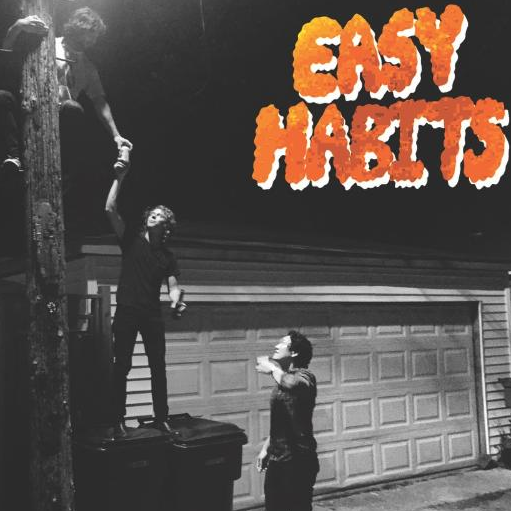 "Party King b/w White Bread" 45 RPM coming at you in less than a few short months.  Easy Habits are a band from the south side of Chicago, IL who like playin' tight when the feelin's right. They keep listeners on their toes with a killer blend of catchy melodies and heavy grooves that fuse into an perennial style that will get those booties shakin and the earth a-quakin. But in all seriousness, it's only rock n roll, but we like it!
Check the single "Party King" out on our Soundcloud here: https://soundcloud.com/user-897289320/party-king?utm_source=soundcloud&utm_campaign=share&utm_medium=facebook
03/16/16- Happy Easter Sale!
Get 40% off your entire order.  Enter JESUS at checkout over at Easter Sale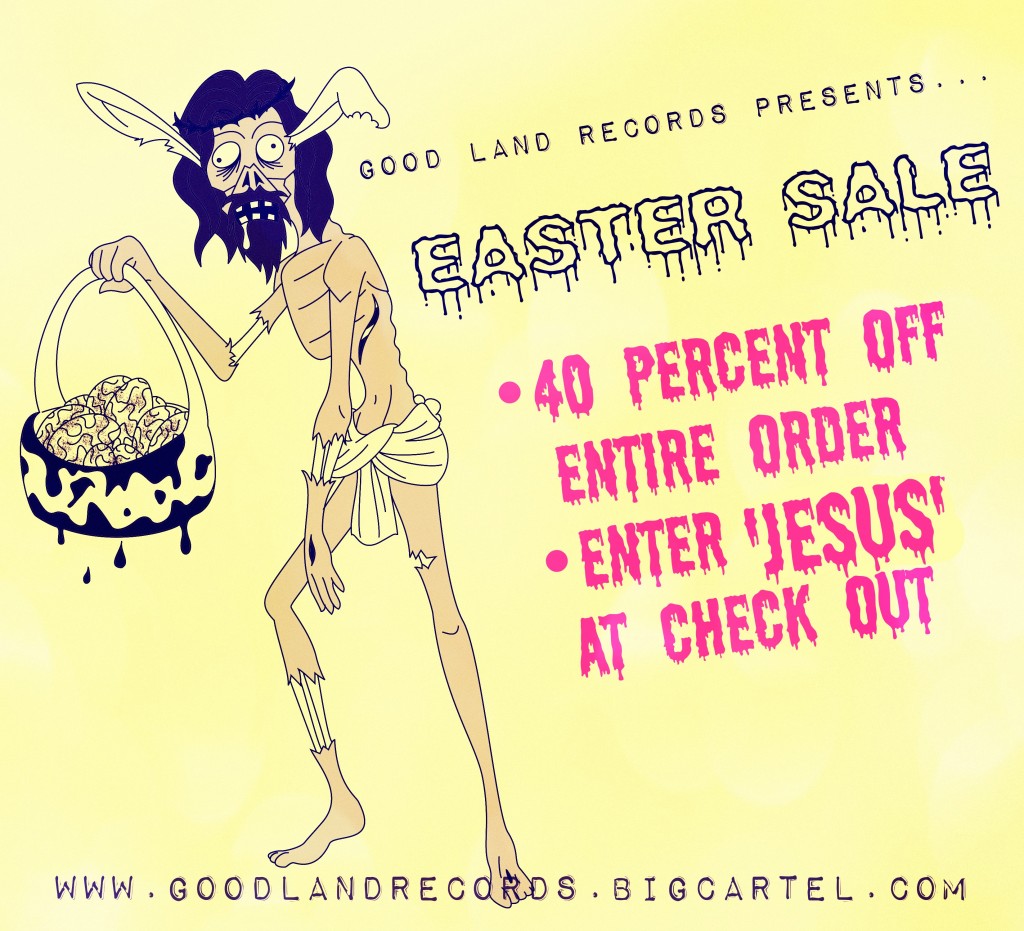 1/11/16- In Memoriam: R.I.P. Bowie & Lemmy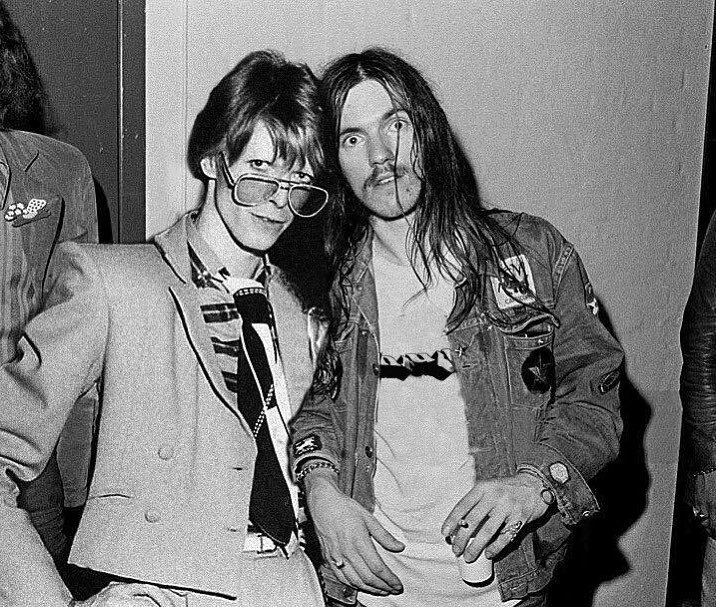 10/10/15- Spooky October Sale!
Get 20% off your entire order!  Offer lasts until the end of the month!  Visit SPOOKY SALE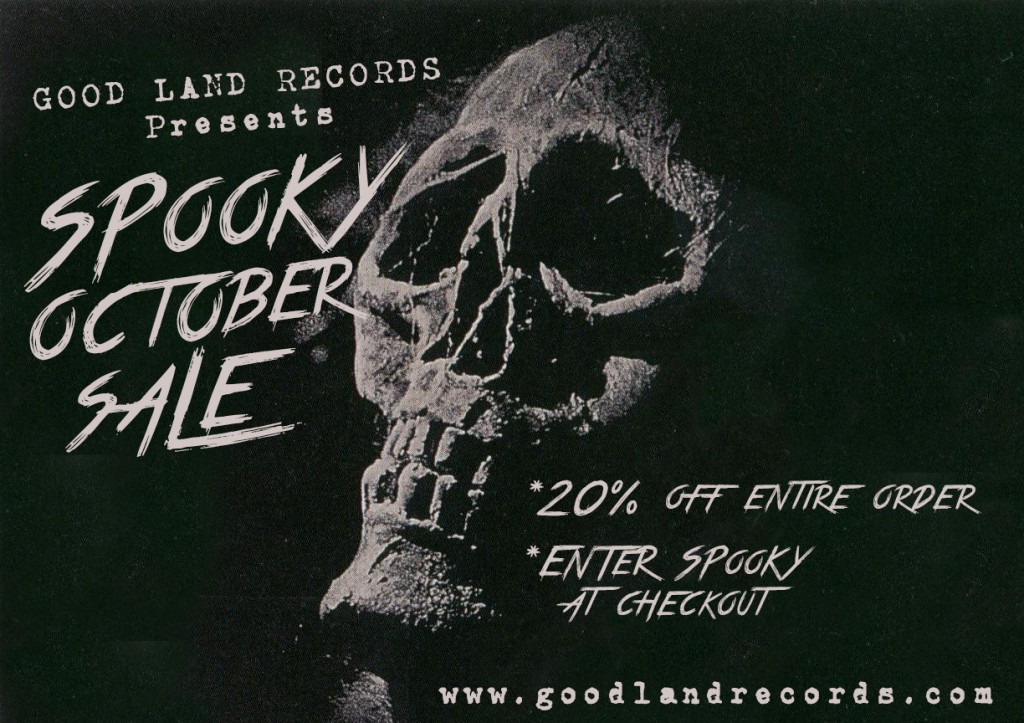 9/4/15- Joseph Huber- 'Tongues Of Fire" LP Rerelease OUT NOW!!!!  
Joe was one of the forces in the Mighty Milwaukee Punk/Bluegrass Quartet the .357 String Band.  Check out this beautiful rerelease on Limited Clear Coke Bottle Green Vinyl!  This record has been out of print for over 2 years, get yours now while supplies last!  Visit GLR Store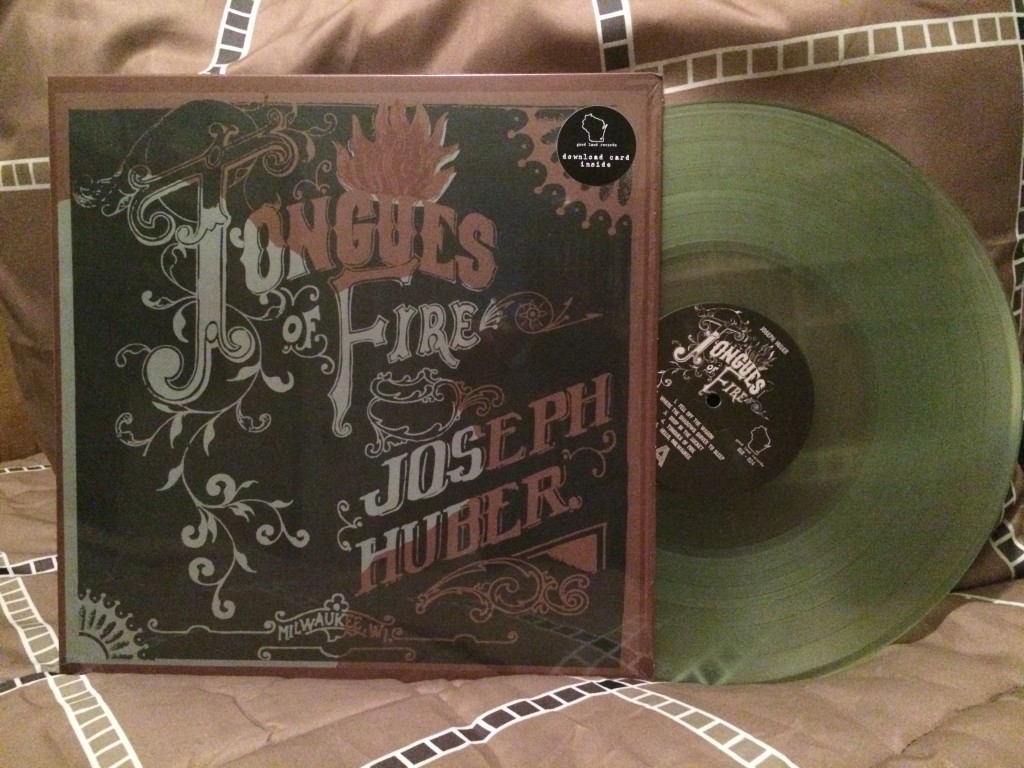 8/31/15– GLR Embroidered Patches!  
Check out www.goodlandrecords.bigcartel.com to buy one of these sweet patches.
4.14.15– Reubens Accomplice 'The Bull, The Ballon, and The Family' 2XLP Out Now!!!  3 Amazing colors to choose from!   
3.26.15- Dwight Twilley 'Always' Available On LP In 3 Different Colors on

Tuesday March 31st

!
3.1.15-  Good Land Records & Friends South By Midwest Party!!!
Head on down to Freedmen's Saturday March 21st again!  Rad bands, good times, free Pabst/beer brats (while supplies last) & amazing BBQ!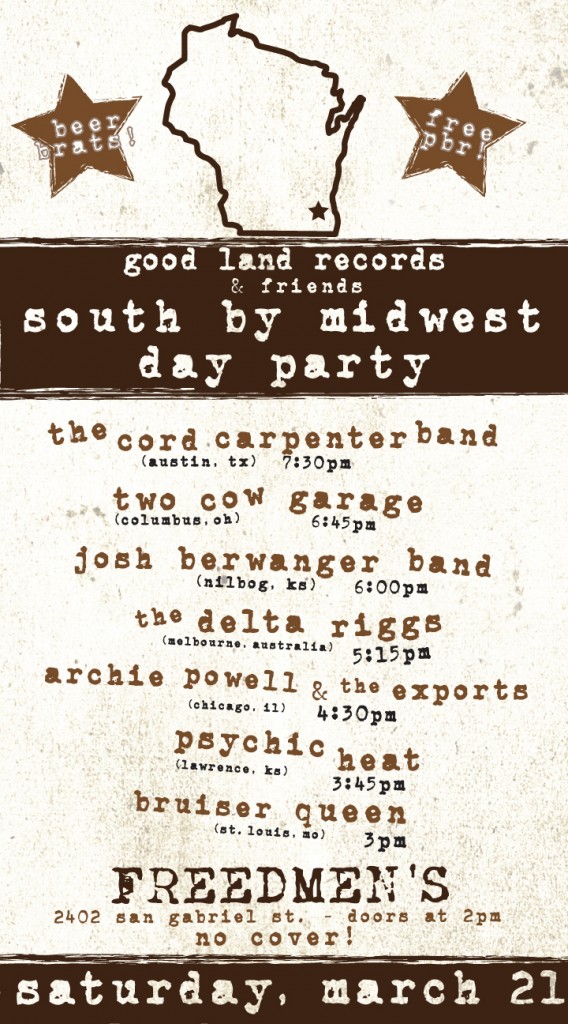 2.3.15 – Dwight Twilley / Josh Berwanger Split 7″ COMING MARCH 3
This limited edition vinyl 7″ will be available in our webstore in 2 colors.

Also coming this spring, Dwight Twilley 'Always' 

This limited edition full-length vinyl LP will be available in our webstore in 3 colors.
11.18.14 – Midnight Reruns 'Midnight Reruns' Limited Edition Mint Green Vinyl NOW AVAILABLE!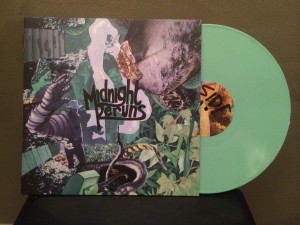 Check it out HERE in our store!
9.23.14 – Josh Berwanger 'Strange Stains' Limited Edition swirl vinyl NOW AVAILABLE!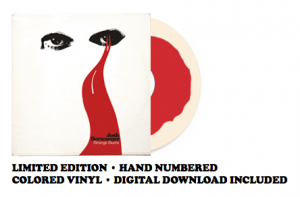 See it HERE in our store!
And to celebrate, check out their new video 'Enemies'
8.21.14 – Pete Donnelly & Brett Newski Now On Tour Through the East Coast!
Go check out these two hard working power houses at a venue near you.  They both have new records out on GLR, check it out in our Store link up above.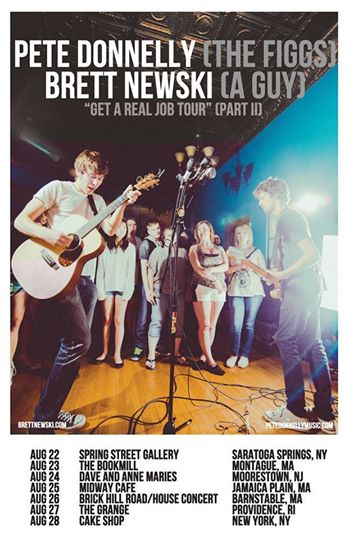 5.28.14 – Brett Newski American Folk Armageddon available now!
Newski, originally from Milwaukee, doesn't really live anywhere because he tours his face off around the world. We call his brand of music power-folk. This is for fans of Violent Femmes, Jack White and Bright Eyes. Lots of uplifting songs here to help you get through your day.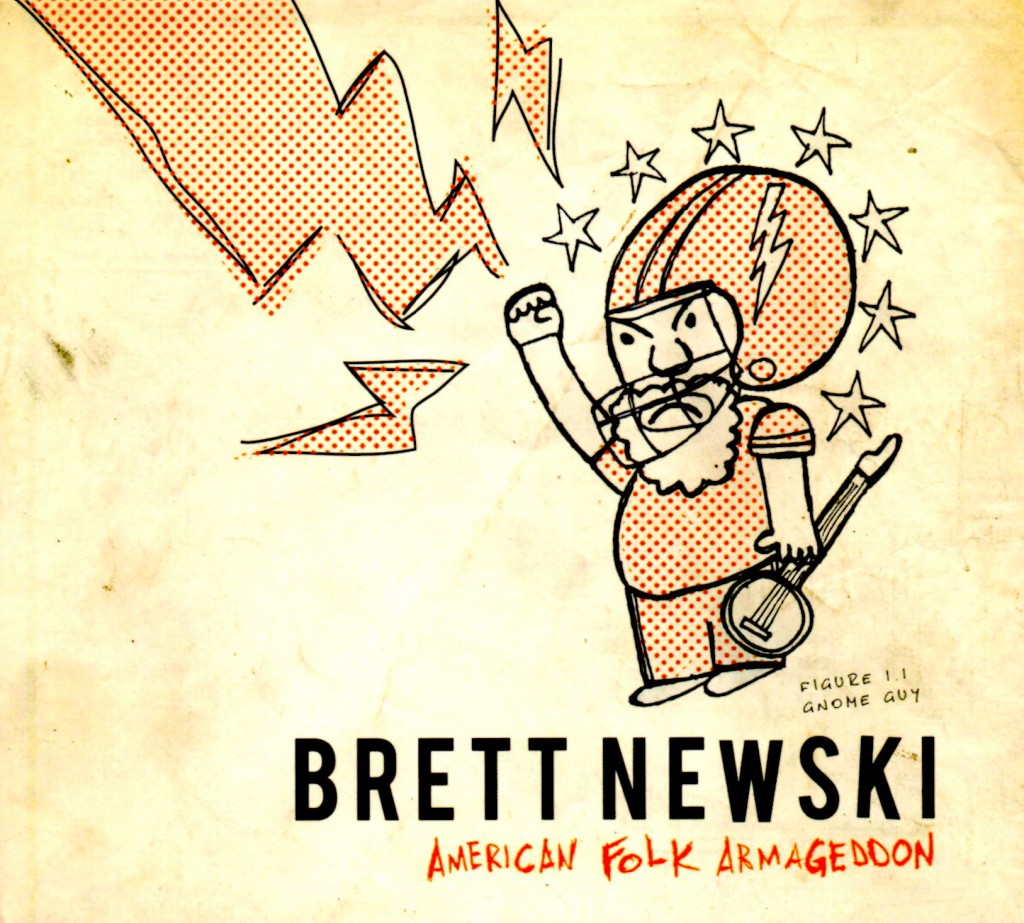 Check it out HERE
4.21.14 – Dr. Frank & the Bye Bye Blackbirds Even Hitler Had A Girlfriend b/w Population: Us 7″ out now!  
In stock now is the Bone. Grimace Purple & Black splattered color limited to 100.  As well as Ultra Clear limited to 100 and Black vinyl limited to 300.  Act fast, because we don't expect these to stick around very long.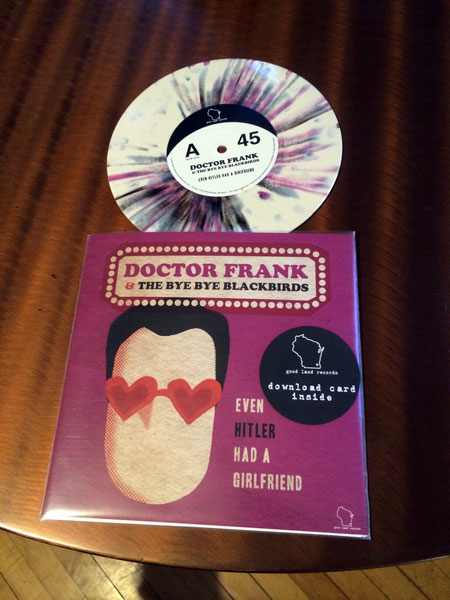 4.19.14 – Happy Record Store Day Sale In Our Web-store.   Use the Code 2good to recieve $2 Off Any Item For The Next Week.  Boom!  
4.8.14 – GLR enthusiasm induced pork shortage at SXSW 2014 — read all about it!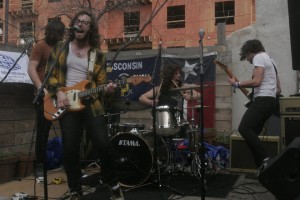 "Freedmen's ran out of pulled pork and ribs as a result of the heavy turnout — and the Good Land showcase was extended so the restaurant could retain a full house, resulting in sudden bonus sets from Milwaukee artists in attendance."
Check out the full show review here.

3.11.14 – Our Very First (and certainly not our last) Good Land Records Day Party at SXSW! 
Featuring some of our favorites!  The party starts Saturday, March 15th at 2pm and goes until 7pm.  Located at Freedmen's BBQ in lovely Austin, TX.  Free PBR while supplies last, so come early and stay for the bands and beer brats!
3.10.14 – New Music Video from Josh Berwanger, "Baby Loses Her Mind"
Berwanger created the video after going through old heavy metal magazines in his closet. He couldn't stand to see them go to waste, even though he says some see the genre as "a little goofy." He insists there's something more, if you look deeper. "Those bands all had a great sense of humor as to what they were doing," Berwanger says. "But is there a seriousness, too? Is there a sense of emotion where you connect to one of those songs? It's so overlooked, and I wanted to put those two together. You can tell by the fans in the video that it's an art form, and it's great music." – iHeartLocalMusic.com — Read the entire feature here!
3.5.14 – New Pete Donnelly LP 'Face The Bird' AVAILABLE NOW!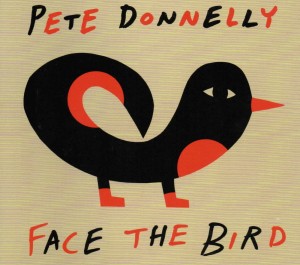 'Face The Bird' is a return to the exploratory side of "home" recording. The result is a wide ranging exposition of songs, unabashedly displaying some far reaching influences.
Densely hypnotic, Mod RnB, Swinging Pop; The music is moody with it's exuberance and desolation, childish romps and descriptive lyrics.
Check it out in our store.
3.1.14 – Eastside Music Tour at Up & Under Pub On Brady St.!
GLR has a stage at the Up & Under on Brady St. today!  The Jetty Boys had to cancel, so here's the schedule:
5pm- Midnight Reruns
9pm- Direct Hit!
11pm- Brett Newski & the Kind Assault

11.07.13 – Midnight Reruns debut LP on sale now + release party!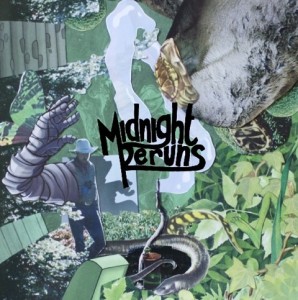 The hits just keep on stumbling by over here at Good Land Records. Next man up is the debut album from Milwaukee's bastard sons, Midnight Reruns. No, seriously, these guys are bastards…but for all the right reasons. Seriously, if you don't believe us, check out their new video, starring the one and only King of Pop (and prank calling victim) Paul Collins:
We're releasing The Runs' self-titled debut full-length LP on 11/12/13 because it's the best album we've heard in quite some time. So go ahead and order it in our store, and then you'll know the songs at the album release party on November 16 at Cactus Club in Milwaukee.
09.24.13 – Josh Berwanger – Strange Stains out now!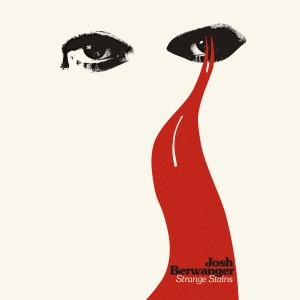 HELLO! I'm Josh Bertlinger Band's merch chimp and tour manajer my name iz Chimp. I hijacked Dumb Land Records website and am posting on why not to order new Josh Buttwanger record.
Number 1 reason is Josh verbally abuses Chimp on tour telling Chimp he dumb and shit for brains for not taking money from fanz for merch and forgetting to collect lousy guarantees at the end of night. Chimp reasoning for that iz simple–just let club keep $4 guarantee and make JB and band earn their sea legs.
Reasin number 2, the new Josh Barwinger album on Butt Land Records is not edible and doesn't even make good use for toilet paper. Reason number 3 is that record sound nothing like music Josh like to listen to, including sax player from Lost Boys solo album, soundtrack from Suburban Commando, and of courze Bruce Willis/Patrick Swayze Blues Band.
Finally DON'T BUY THIS ALBUM cause Dork Land Records is not donating any of the money to fund the script I wrote called Party Chimp in which I am new kid in school who likes to party and have unprotected sex with cheerleaders, also movie will star Chimp's idol Guy Fieri as High School principal, Principal Zubaz. Please listen to Chimp and see you on tour this Fall.
If you are still unconvinced feel free to head over Butt Land's webstore and pre-order the CD or LP. I think they have fancy limited edition bundles or something. -Chimp
08.16.13 – Josh Berwanger – Strange Stains to come out on GLR in October. Download first single at RollingStone.com!
It's not quite the cover, but it'll do for now. Good Land Records is finally gracing the (digital) pages of Rolling Stone, thanks to an awesome new album we're putting out by Josh Berwanger, who you may remember from such bands as The Anniversary and The Only Children. We know him (and his drummer Michael Hutcherson) as rad dudes who made a rad album that we can't wait for you to hear.
You should click this rad link to download the rad first single, "Baby Loses Her Mind," over at RollingStone.com RIGHT NOW!
We'll announce release date and reveal the rad album cover next week!
MOST EXCELLENT!!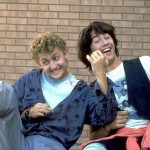 6.25.13 – The Figgs – Three For The Price Of Three LP Box Set On Sale Now!
Here it is at last, folks, all of your favorite Figgs-related Good Land releases in one convenient package, on sale now at the Good Land Records Store!
Limited to 100, this magical specially-designed box is the only place to get a copy of The Figgs' Slow Charm on white vinyl, and also features Pete Donnelly's When You Come Home and The Name of This Record Is Mike Gent.
BUT WAIT, THERE'S MORE! That's right, each box set comes with a unique download card for you to enjoy a professionally-recorded 12-song bootleg of a Figgs show in Green Bay, WI back in 2006.
1.30.13 – In-Stock & Ready To Order:
The FIGGS' Slow Charm on vinyl for the first time!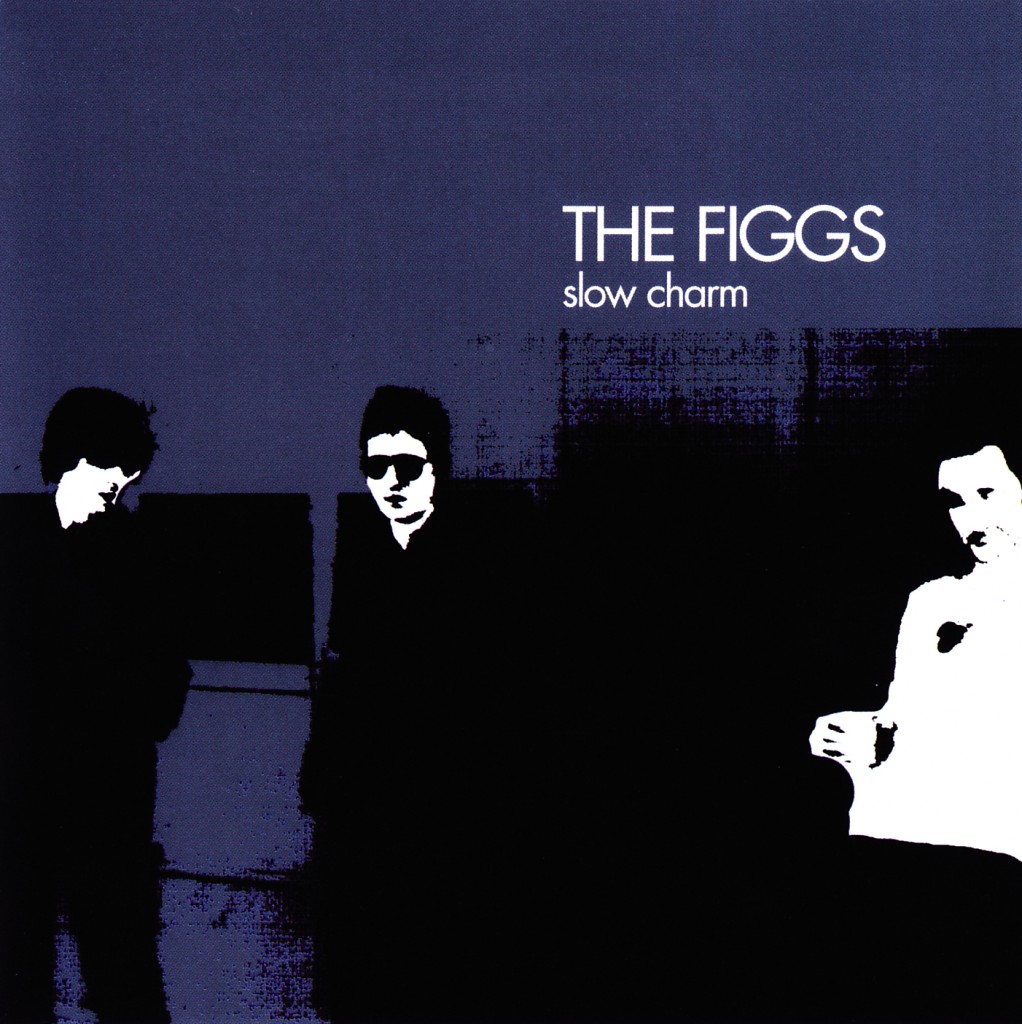 Coming In March: Special Edition Figgs Box Set! For One Low Price, you'll get Slow Charm on Limited Edition White Vinyl, Pete Donnelly's eclectic When You Come Home LP and the name of this record is Mike Gent, his third solo.  
Any true Figgs fan will covet this collection, in which all three amazing records will be packaged in a specially-designed box, pieced together by hand by your pals at Good Land and limited to only 100!
11.14.12 – New Releases Before The End Of 2012!
We have a few things up our sleeves here at Good Land!  Over the next couple months the following will be released and we couldn't be more excited about it!
Mike Gent- the name of this record is Mike Gent (vinyl 12″)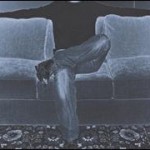 Limbeck- Already Gone/Skyway 7″ (co-release with SideOneDummy Records)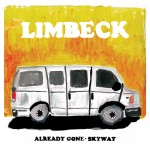 Stay tuned for the release dates!
07.25.12 – GOOD LAND RECORDS & FRIENDS COMPILATION!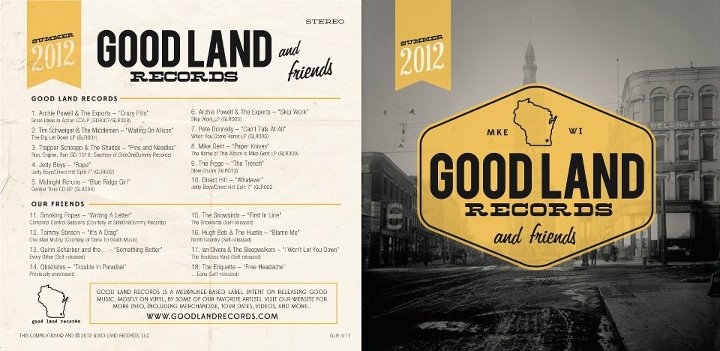 You heard it right folks!  18 songs for free!  That's how much all of us at Good Land love these bands.  The free disc contains hits from Archie Powell & the Exports, Trapper Schoepp & the Shades, The Figgs, Tommy Stinson, Smoking Popes, & many more.  We will be passing them out at the Milwaukee Vans Warped Tour 2012 on August 1st.  Also, we will be putting them in every possible record store we can along with any other big event we can make it to.  Hope everyone has a great August!  We be seein' ya.
05.01.12
Good Land Records is proud to announce that we now have PayPal in order to supply all you rockers with all the music and apparel you'll need this summer! Just give us a chance to update our merch page and we'll have ya fabulous in no time.
Holy crap!  We're putting out 2 of the best record's we've ever heard!  Archie Powell & The Exports, Skip Work on vinyl &  Great Ideas In Action on CD/LP for the masses!  Right friggin' now!  They are also on tour!
Who loves The Figgs?! Well we got some kick-ass news for you. Now available on vinyl is Pete Donnelly's solo record (When You Come Home) brought to you in full by Good Land Records. But wait, there's more… Coming soon, The Figgs' Slow Charm will be released on vinyl for the first time ever, as well as the new solo record from Mike Gent, also soon to be a vinyl sensation. You know you'll want the set!
You love Milwaukee music! Well we got a split 7″ of some serious punk rock, The Jetty Boys and Direct Hit! Not enough? Well check out these two gems… Midnight Reruns and the jewel Trapper Schoepp and the Shades (whose Run, Engine, Run album just took Album of the Year at the Radio Milwaukee Music Awards). Don't act like you're not impressed. Thank you spell check!